February Half Term Traffic
TOP TIPS ON SURVIVING THE FEBRUARY TRAFFIC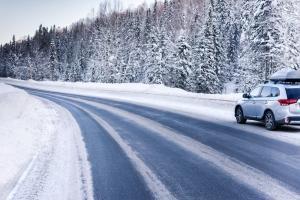 French half term runs from the 8th February – 7th March 2020. This means that for for every Saturday in February (and on the 7th March coming down the mountain) the roads are going to be very busy.
The French take holidays almost as seriously as they take strikes and hats off to them, because they are pretty smart about it. They get a 2 week half term in February and they split the country up into 3 zones, each one taking a different 2 week period. This spreads the load evenly but means there are 4 Saturdays in February when the traffic is pretty nasty. So be prepared for a long journey.
BRING PLENTY OF FOOD AND WATER WITH YOU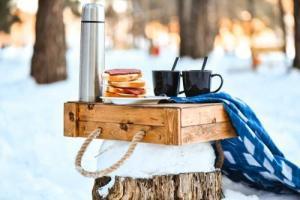 However you are getting to and from the resort, whether it be on a shared ski transfer with Ben's Bus, a private transfer or in in your own car, make sure you have enough food and water, especially if you are diabetic. Keep any medicines in your hand luggage and make use of the toilets before you get into your vehicle.
It's not unusual for an airport transfer to Tignes for instance, to take 5 or even 6 hours instead of the usual 3 & 1/2 hours. So bring a book, some games for the kids and lots of pre-downloaded videos to view on your device.
AVOID THE MOUNTAIN ROADS BETWEEN 8AM – 2PM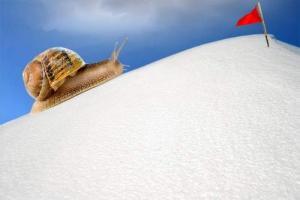 Plan your journey in advance. If you're heading up to the resort, try to get to Grenoble or Albertville by 9am at the latest. Between 11am and 3pm the roads climbing the mountain can be moving at a snail's pace. If you're leaving the resort, try to do it before 07:30 or after 14:00. The worst hotspots are between Bourg St Maurice and Moutiers, the Rocade Sud ring road south of Grenoble and the Lyon and Chambery peages.
If you are taking a Ben's Bus leaving Grenoble, Geneva or Lyon Airports between 10am – 4pm, the chances are you will hit some pretty heavy traffic. Your Ben's Bus eTicket will mention if we have allowed extra time for your journey. If you are heading to Val Thorens, La Plagne, Les Arcs, Val d'Isere or Tignes, our drivers may have to take a legal break en-route. This is to comply with EU legislation and is designed to protect all road users. Use the facilities at the airport or in the resort before you leave as not all of our vehicles have toilets. If you need to go en-route, just ask the driver to pull over at the next convenient place. Thank you for your understanding with this.
LOCAL KNOWLEDGE IS GOLD!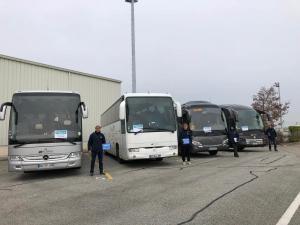 Book your ski transfer with a reputable and established company. Ben's Bus has been working in the mountains for 13 years and works with local coach companies. Our drivers know the cheeky short cuts and how to avoid the bottle necks. Our coordinators consult traffic websites and traffic cameras and our drivers and reps report where the roads are congested.
Top Tip: Don't rely completely on Sat-Nav as it might try to take you across mountain passes that are closed in the winter!
CHOOSE YOUR DATES WISELY

The easiest way to avoid the rush and the crowds is to take your ski holiday in January or March. You'll also get cheaper deals on accommodation and the queues for the ski lifts will be much smaller. Plus, you'll get that table at your favourite restaurant! This website is a good source of information about school holidays in France https://about-france.com/school-holidays.htm Of course if you have kids in school, then that's not possible.
The worst 2 weeks will be the 15th – 22nd February and the 22nd – 29th February. During these weeks there are 2 zones in France on their holidays and many other European countries too.
Posted 7th February 2020
–          –          –          –          –            –          –          –          –          –            –          –          –          –          –            –