Ben's Bus supports a number of sporting and environmental charities in the UK and abroad. As a member of the sporting and travel community, we believe we have a duty to give something back. 
We also work with specialist, local French ski transfer coach companies. Asides from being able to safely transport our customers in the mountains, they help the environment by using modern, larger and more efficient vehicles. Read our blog post on how you can further lower your carbon footprint. Ben's Bus limits the printing of paper to a minimum and encourages staff to use public transport whenever possible.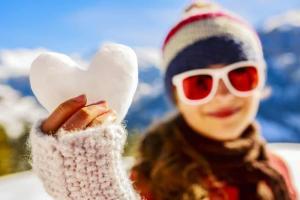 A few years ago, we changed the way we give money to charities in the hope we could generate more for good causes, whilst giving our customers the opportunity to contribute a little something too.
We now ask our customers, when they book a shared airport ski transfer with us, if they wish to donate 25p to charity. If they do, Ben's Bus matches that 25p. So each booking, whether it be from Grenoble Airport, Geneva Airport or Lyon Airport, will result in a total of 50p going to good causes. We have a blog post here showing how much we raised at the end of the 2022 / 2023 ski season.
The 4 charities that Ben's Bus and its customers support are listed below. 
Ben's Bus itself also likes to help a youth sports club. This year we are delighted to be sponsoring the U11's Wessex Giants
We also try to make a one off payments each year to contemporary causes, such as meals for the NHS during the height of the COVID Crisis, or the Red Cross to help Ukrainian refugees.
In total, Ben's Bus and our customers have together given over £11,000 to charitable causes.
SOLARAID
Ben's Bus cares about the environment. It was one of the reasons Ben first launched Ben's Bus. The roads up to the mountains are too often clogged up with thousands of cars. Our shared transfers generally involve 50-seater coaches, meaning cheaper prices for you and less hire cars and private transfer vehicles on the road. SolarAid is a charity committed to helping African villages use their natural, renewable resources to better their lives whilst making minimal impact on the environment. So your donation will help bring your carbon footprint down even further.
Our customers have raised £1, 164 towards this charity and Ben's Bus Ltd has donated a total of £1, 700.
WATER AID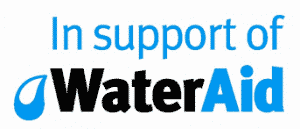 WaterAid is a charity with initiatives in over 37 countries around the world. They mainly operate in Africa and Asia by improving access to water, sanitation and hygiene to those that need it most. A quote from their website reads "We tackle the crisis from all angles. We work with local partners to deliver clean water and toilets and promote good hygiene, and campaign to make change happen for everyone everywhere."
Our customers have raised £1, 164 towards this charity and Ben's Bus Ltd has donated a total of £1, 500.
SHELTER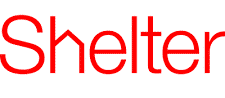 Shelter is a UK homelessness organisation. A quote from their website reads "Shelter helps millions of people every year struggling with bad housing or homelessness through our advice, support and legal services. And we campaign to make sure that one day, no one will have to turn to us for help."
Our customers have raised £1, 164 towards this charity and Ben's Bus Ltd has donated a total of £1, 500.
BRITISH SNOWSPORTS FUND
Ben's Bus has been helping out our young snowsports stars for a few years now by offering free seats on our shared ski transfers out of Geneva Airport and Grenoble Airport to a few select athletes so they can train in resort. In 2016, we decided to take our support a step further. We became an official supporter of the British Snowsports Fund, a great funding initiative set up to support Britain's future Olympians and the development of emerging British snowsports talents. We're hoping that this will raise the profile of skiing in Great Britain whilst helping to fund our up-and-coming stars. 
Our customers have raised £974 towards this charity and Ben's Bus Ltd has donated a total of £1, 274.
YOUTH FOOTBALL CLUB SPONSORSHIP
In addition to the charitable funds raised by our customers and matched by us, Ben's Bus itself sponsors the Wessex Giants, an under 11 football side playing in the south Somerset youth league http://www.wessexfc.co.uk/ They play their home games at Walton on the Somerset levels in the shadow of Glastonbury Tor. A statement from the club reads "The core of the team have been together for a few years under head coach Elliot Foster and assistant Matt Hanley. This season has seen the addition of some exciting new players and new sponsorship from Ben's Bus which has provided smart new kits and assistance to fund training arrangements. Many thanks to Ben's Bus. The Giants will wear their shirts with pride, challenge local teams and most of all, keep active and have fun playing football!"