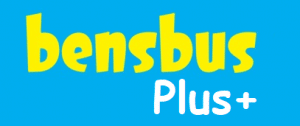 Ben's Bus Plus is an upgrade that offers customers preferential refund and amendment terms, allowing you to book with confidence. If you want the peace of mind and flexibility of being able to cancel your booking and get a no-questions-asked refund, we recommend you upgrade. You also get free, unlimited changes to your booking (availability permitting). The cost of the upgrade is charged at 8% of your transfer price.
You can only upgrade to Ben's Bus Plus at the time of booking. You cannot add this extra product to your transfer retrospectively.
The upgrade is available on all transfers from Geneva Airport, Grenoble Airport and Lyon Airport. It's available on all buses to all our resorts, including our transfers to Val Thorens, our shared transfers to Val d'Isere, our buses to Tignes and many more. Visit our ski resorts page for a full list.

BENEFITS AND TERMS OF BEN'S BUS PLUS
If you do upgrade, these are the benefits of Ben's Bus Plus :
– Cancel your booking up to 1pm, 5 days before your first transfer and get a guaranteed 100% Refund*. The Fee for upgrading will not be refunded.
– Change your booking for free, as many times as you want, up to 1pm, 5 days before your first transfer. Any differences in fares will be payable.
– Priority Given on Next Available Transfer if you or your flight is delayed.
*No refunds will be given after 1pm, 5 days before your first transfer.
OUR NORMAL CANCELLATION AND AMENDMENT TERMS
If you don't upgrade, our normal terms, which can be found in our Conditions of Sale, are:
– Cancel your booking up to 3 weeks before your transfer date at a cost of £15pp. No Refund will be given when less than 3 weeks notice is given.
– All Changes to your booking will incur a £5pp admin fee.
– No priority will be given on the next available transfer if you miss your bus. However, you can still travel on later buses for free if there is availability.