New Enhanced Refund Terms
Posted 24th August 2020
NEW ENHANCED REFUND TERMS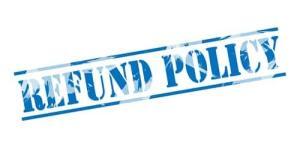 We understand that in these uncertain times, our customers need the peace of mind of being able to cancel their booking and receive their money back should they no longer be able to travel.
That's why we've teamed up with Refund Protect, the market leader in Refund Protection for the travel industry, to offer our customers Enhanced Refund Terms to compliment our existing Refund Policy. For a small surcharge, you could be eligible for a 100% refund should you need to cancel.
When you book your ski transfer with us, you will have the opportunity to upgrade at a cost of 8% of your total booking value. Your Ben's Bus eTicket will then include details on how to claim a refund. There will be a direct link to the Refund Claims Page so all you need to do is paste in your Booking Reference Number and explain why you need to cancel. Refund Protect may then ask for evidence to support your claim but they promise to turnaround valid refunds very quickly. There are a whole host of reasons that could qualify you for a refund, including:
– Government Travel Bans
– Illness / injury
– Scheduled airline failure
– Pre-existing medical condition and many more. Visit this page to see a full list.
Our normal Conditions of Sale state that we will refund any customer their ticket price, minus a £15pp fee, provided we are given at least 3 weeks notice from the first transfer date, so we strongly recommend you upgrade your booking. If you want to find out more about the other measures we're considering due to the Coronavirus fallout, visit our Safety Page.
–          –          –          –          –            –          –          –          –          –            –          –          –          –          –            –          –          –