HOW TO FIND A CHEAP SKI HOLIDAY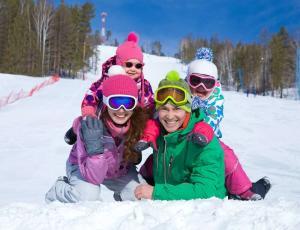 Finding cheap ski holidays has become far easier in recent years. Low cost airlines and shared ski transfer companies such as Ben's Bus have made holidaying in the French Alps easier and more affordable than ever. Accommodation providers have also played their part and as a result, you now have far more flexibility and freedom in organising your own ski break. Booking the different parts of your holiday yourself means you can tailor it to your needs, priorities and budget. Many seasoned skiers choose this independent method as they have the experience of what they want and what they need to look out for. 
BOOKING A PACKAGE THROUGH A TOUR OPERATOR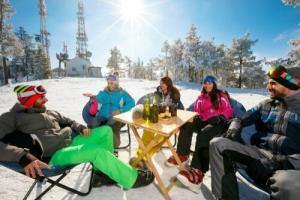 For many people, especially first time skiers, booking a package holiday through a Tour Operator or Travel Agent still represents the most convenient way to book a holiday. If you don't have the time to research all the various aspects you need to consider – flights, accommodation, transfers, ski lessons, ski hire etc – then this is probably the simplest method for you. There are many companies out there who specialise in ski holidays and most of them will happily offer you invaluable advice on which ski resort best suits your needs. All holidays are expensive and skiing holidays are no exception, especially so due to the cost of the lift pass, so it's important that you choose the right resort and the right package for you.
HOW TO FIND CHEAP SKI HOLIDAYS – OUR TOP TIPS

1. Choose Your DATES Wisely. This is the biggest driver in terms of how much you will pay for your ski break. Here are some dates to avoid:
Christmas and New Year weeks: Budget Holidays are hard to find at this time of year. Search around and you could still find some bargains.
UK February Half Term Holidays: Saturday 6th Feb 2020 – Saturday 20th Feb depending on where in the UK you are. Flights will be expensive.
French School Holidays: Saturday 6th Feb 2020 – Saturday 6th March. Prices are high and the slopes, roads and restaurants are rammed!
2. Choose Your RESORT Wisely. Don't think you have to head to a famous ski resort. It depends on what you are after and there are loads of cheaper options. Consider these factors:
Skiing ability Ski passes for smaller resorts with smaller ski areas are loads cheaper than the bigger, more famous ones.
Family or Friends? Do you want to party or is childcare and good food more important? Choose a specialist resort to cater for your group.

Apres Ski

 If bars and nightlife are important to you, then pick a resort like Les Deux Alpes, Val d'Isere, Val Thorens or Tignes. If you're not interested in partying, then avoid the bigger, more expensive resorts.
3. Reduce your TRAVEL costs. Flights and your transfers will be your biggest travel costs. Follow these tips to bring these down:
Research everything before booking anything. Don't book anything until you have calculated the total cost of flights & transfers together.
Look Around for Flights. Use a flight comparison website like skyscanner to get the best deal.
Be Flexible with your Airport in the UK. It's cheaper to travel further from your home to your UK Airport than from your French Airport to your Ski Resort.
Used a Shared Transfer Service Ben's Bus has shared transfers from Geneva Airport, Grenoble Airport and Lyon Airport.
Travel on a Sunday? Flights are definitely cheaper but make sure you you don't arrive too late as public transport is limited on a Sunday!