HOW TO BOOK A BEN'S BUS SKI TRANSFER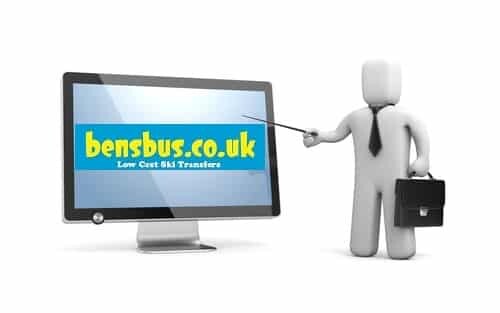 Ben's Bus only sells pre-paid tickets through the internet. You cannot buy tickets for our buses at Grenoble Airport, Lyon Airport or Geneva Airport to any of our ski resorts. Our service is very popular so we would always advise booking your ticket with us as soon as possible. When you try to book with us using our online booking form, our different bus times will appear and will show you the availability of that bus. To find out how to book a Ben's Bus ski transfer, please select your airport from the options below.
Booking a Ski Transfer with us is really easy. Simply click this link Instant Quote and fill in your details!