Villard Reculas Airport Transfers

Although we do not offer direct airport transfers to Villard Reculas, we can take you most of the way from both Grenoble and Lyon Airports. Villard Reculas is connected by a piste to the Alpe d'Huez ski area. It is, however, accessed by a completely separate road which comes up from Rochetaillee, a small village close to Bourg d'Oisans. There is also a narrow road which connects Villard Reculas to Alpe d'Huez but it is closed when there is snow, so it's always best to use our Rochetaillee stop. From Rochetaillee you will need to make your own travel arrangements for the short journey to Villard Reculas.

AIRPORT TRANSFERS TO VILLARD RECULAS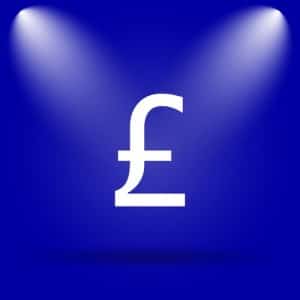 Ben's Buses service all scheduled flights from Grenoble Airport throughout the 2023 / 24 winter ski season. Our Grenoble Airport to Bourg d'Oisans page has more information on this. From Lyon Airport, we have transfers on most Saturdays. Visit our Lyon Airport to Bourg d'Oisans page for details on dates, times and prices. Our Saturday prices from Grenoble Airport to Rochetaillee are £55pp Return or £32pp Single, but with our group and child discounts, you could pay as little as £48pp Return. We will drop you off at and pick you up from the main bus stop in Rochetaillee, next to the Hotel Belledonne.


VILLARD RECULAS SKI RESORT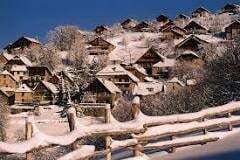 Villard Reculas is a quiet, authentic village which has a real mountain feel to it. It has not been developed at all and retains a lot of its mountain village charm. Facing south, it offers breathtaking views and enjoys a lot of sun. It's connected to the Alpe d'Huez ski area so you've got 250kms of pisted runs at your disposal. It's definitely a family resort, or a mountain lovers resort, as there's not much to do there except enjoy the ambiance. The distance to Grenoble airport is 100km and the transfer time to Rochetaillee, in good driving conditions, is usually only 1 hour 15 minutes. For more information about Villard Reculas, take a look here www.villard-reculas.com
TRavelling from Rochetaillee to Villard Reculas
The only sensible way to get from Rochetaillee to Villard Reculas is by taxi. Our ski transfer buses will arrive in Rochetaillee about 1 hour 20 minutes after they depart Grenoble Airport. The taxi company should supply you with details on how you co-ordinate meeting.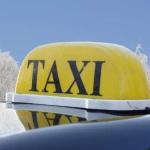 TAXI
A private taxi from Rochetaillee to Villard Reculas costs around 50€ for up to 4 of you and takes around 25 minutes. There are a few taxi companies in the area and we would strongly recommend you book these as far in advance as possible, as they can get very busy.
Taxi Michel
Michel knows the area really well and is very reliable. His number is 00 33 (0)6 74 53 13 56, his website is https://taxi-vaujany.fr/ and his email address is taxivaujany@orange.fr
Taxi d'Oz This company has a few vehicles which can accommodate skis and babies. They also speak English and the best way to contact them is by email. Their website is www.taxi-oz.fr and their mobile number is 00 33 (0)6 87 41 99 96
If you choose to travel to Bourg d'Oisans, our bus stop is the main bus station in the middle of the village.
Our bus stop in Rochetaillee can be seen below or view it in google maps.