RISE FESTIVAL RETURNS TO LES DEUX ALPES FOR 2022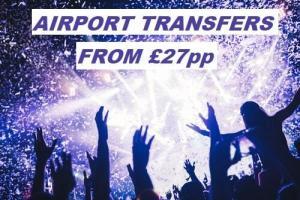 The now infamous RISE Festival is returning to Les Deux Alpes for 2023! The pre-Christmas party in the Alps will run from the 9th – 16th December 2023. It promises to be one of the best high-altitude ski parties of the season and we have the best airport transfers to get you there. The line-up, as always, will include some big names.
The resort offers fantastic skiing and even better apres ski. With the Main Stage and the Indoor Arena playing host to big names later in the evening, it's a party not to be missed. All our RISE festival airport transfer buses make 3 stops in the resort so you won't be far from your accommodation.
AIRPORT TRANSFERS FROM GRENOBLE TO THE RISE FESTIVAL


Ben's Bus has laid on extra buses for the festival dates. This means you'll spend less time in the airport and more time at the RISE festival. Our prices are an unbeatable £56.50pp Return, £32.50pp Single, but with our group discounts, you could pay just over £29pp Single.
Grenoble Airport is the closest airport to Les 2 Alpes, with a transfer time of about 1 hour 45 mins. We will have a bus to meet every single scheduled flight into and out of Grenoble Airport.
Make sure you book early as we expect to sell out. Upgrade to Ben's Bus Plus in case your flight changes. Find out more on our Grenoble Airport to Les Deux Alpes page. The available flights include:

easyJet from London Luton and Bristol on the 9th, and back to London Luton, Gatwick, Bristol and Edinburgh on the 16th. There are also flights from Manchester on Sundays.

Jet2 from Newcastle (and back to London Stansted, Birmingham and Manchester on the 16th December).

BA flies to and from London Gatwick and London Heathrow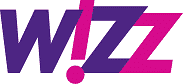 Wizzair have flights available from London Luton (and back to Gatwick on the 16th December). Skyscanner is a great website to compare prices and see which airports you can use.

Ryanair will have flights back to Manchester, London Stansted, Bristol and Dublin on the 16th December.
LYON AIRPORT TO RISE FESTIVAL TRANSFERS


Lyon Airport to Les Deux Alpes Transfers take a little longer than from Grenoble Airport, at just over 2 hours. All buses are direct to the RISE Festival. One of our 3 stops in resort is right outside the main meeting point for the festival. A Return costs £72.50pp Return but with our group discounts, you could be paying just £63.50pp Return.
Our first bus on the 9th December will leave at 09:10 and our last bus at 21:30. For the return on the 16th December, our first bus will arrive at Lyon Airport at about 06:45 in time for any flight departing after 08:40
As always with Ben's Bus, a rep will meet you at Lyon Airport and in resort to make sure you get on the bus.
GENEVA AIRPORT TO RISE FESTIVAL

We do not operate any transfers from Geneva Airport. Although it is well serviced by many flights, is the furthest airport from Les Deux Alpes and the least convenient. You would need to cross the international road border between Switzerland and France and the transfer takes quite a while.
Geneva Airport should be avoided as there are so many flights coming into Lyon and Grenoble which are both much closer. If you absolutely have to fly into Geneva, we would suggest a hire car would probably be the best option. You could also take a bus to Grenoble and then a local Transaltitude bus. Or take a look at our alternative transport page to see how to get a quote for a private transfer. Get directions from Geneva Airport to Les 2 Alpes.
Updated 8th August 2023
–          –          –          –          –            –          –          –          –          –            –          –          –          –          –            –          –          –