NEWS UPDATE:
As of the 30th January 2021, all ski lifts in all ski resorts in France remain closed. This is because Covid case numbers remain stubbornly high. The French Government plan to review the situation again in the middle of February. We think it is unlikely the resorts will open until the middle of March at the earliest and there is now a strong possibility that they will not open at all for the 2020/21 season.
Due to the latest variants of Covid-19 detected around the world, both France and Switzerland have imposed temporary entry restrictions for all travellers. France has now completely closed its borders to most non-EU travel. People can only travel to France for essential purposes and must have had a negative test within 72 hours if entering France by air or sea. Switzerland's restrictions (so if you are flying into Geneva Airport) are also currently quite strict. Read the latest news from the French Embassy in London and the Swiss Embassy in London.
The UK's current nationwide lockdown does not allow its citizens to travel abroad except for essential purposes. Going on a ski holiday is not classed as essential travel! In addition to this, to stem the transmission of the new variants, the UK has now closed its borders, including its travel corridors, until the 15th February at the earliest. Returning UK citizens must be able to provide proof of a negative test within 72 hours of travelling and must then isolate for 10 days in the UK (or 5 days if they take a second test after returning and it is negative).

HOW WILL COVID AND BREXIT AFFECT ME IF I WANT TO GO SKIING IN FRANCE?
Are you thinking about skiing in France this winter or in the 2021 / 2022 season but worried about what paperwork you will need? There have been a lot of changes recently due to COVID, so it's understandable if you're confused about what you need to do. You might also be wondering how Brexit will affect your ski holiday. We've been keeping a close eye on things and have summarised what we've learnt below. Our page dedicated to Coronavirus and Safety also explains what you can do to help everyone stay safe whilst on our ski transfer buses and on holiday.
WHICH AIRPORT ARE YOU FLYING INTO?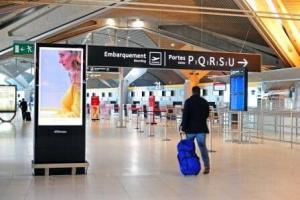 If you are flying into Grenoble Airport or Lyon Airport, and skiing in France, then you only need to worry about what France asks of you. Depending on where you are coming from, you probably won't need to fill in any forms. Keep reading for more info.
If you are flying into Geneva Airport, then you also need to consider what the Swiss ask of you. If you have tickets booked to transit straight to France, you should be ok. All the ski resorts we cover are in regions in France that are currently not on the Swiss naughty list. However, you probably will need to fill in a 'traceability sheet' upon landing at Geneva Airport.
I AM BRITISH AND COMING IN FROM THE UK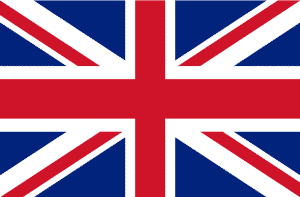 Brexit won't have much impact on Brits holidaying in France. However, with the departure of the UK from the EU, British nationals will be required to have 6 months validity on their passport, should ensure they have adequate health insurance and/or check that their E111 is still valid. You can find more up to date info, including about Covid-19 on the UK FCO page for France or the French Ministry of Foreign Affairs website. The Ambassador's website has regular updates with the latest news. Read our blog post about the rules on returning to the UK.
I AM COMING FROM AN EU MEMBER STATE (or a country on France's Exemption List)
If you're coming from a Member State of the EU, Andorra, Australia, Iceland, Japan, Liechtenstein, Monaco, New Zealand, Norway, South Korea, Singapore, Switzerland or Thailand, then France does not require you to fill in any forms related to COVID. However, all passengers landing at Geneva airport will be required to fill in a tracing form. This details where you came in from and where you are staying, such as in Val Thorens or Val d'Isere. This is so the authorities can contact you should anyone on your flight subsequently test positive for COVID.
I AM ARRIVING FROM A COUNTRY NOT ON THE EXEMPTION LIST
If you are arriving from any other country, you should check the requirements on the official Government website of your country of origin and the French Government website to see if you can travel and what you may need to do. It is very likely that you will, as a minimum, have to fill in a "Attestation de déplacement dérogatoire vers la France métropolitaine" This form can be downloaded in English and is simple to fill in. The first part of the form confirms where you are coming from and that you hold a valid passport. The second part confirms that you are currently not positive for Covid.
In addition, if you are arriving from a country on the list below, even if you are in transit, or if you have been there in the last 30 days you must present a negative test result carried out less than 72 hours before boarding. You will not be allowed to board without this document: Algeria, Bahrain, China, Democratic Republic of the Congo, Ecuador, Iraq, Iran, Israel, Lebanon, Morocco, Panama, South Africa, Russia, Turkey, United Arab Emirates, Ukraine, United States and Zimbabwe.
The information above is intended as a guide only. Ben's Bus cannot be held responsible for inaccurate or out of date information. To be certain of the current laws, guidelines and entry requirements, you should visit the official Government websites. This page was last updated on the 30th January 2021.
–          –          –          –          –            –          –          –          –          –            –          –          –          –          –            –          –          –