Last Updated 17th Sept 2021
A GUIDE TO TRAVELLING TO SWITZERLAND, FRANCE AND BACK TO THE UK IN THE COVID ERA
Heading to the French Alps? Maybe you're considering booking your holiday for the 2021 2022 ski season? Confused by all the different quarantine rules and entry requirements? Which country's rules do you need to follow? What if you're flying into Geneva Airport in Switzerland, but then heading to France to ski in Val Thorens, Tignes, or Val d'Isere?
All ski resorts in France and Switzerland plan to open for the 2021 / 22 ski season. The French and EU vaccination program has picked up considerable pace in recent months and cases and hospitalisations are deemed to be manageable. The threat of new variants and the approaching autumn and winter months, when respiratory diseases are more prevalent, should be countered by a planned 3rd booster jab for the most vulnerable.

ENTRY REQUIREMENTS FOR FRANCE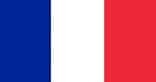 France's borders are open but they are operating a traffic light system. The EU, Canada, Australia and NZ are on the Green List. The UK and the US are on the Amber List. For Brits, the NHS Covid Pass is accepted in most EU countries. The Declaration sur l'honneur is a self-proclamation that you've been symptom-free for the last 2 days and have not been in contact with anyone who has tested positive in the last 14 days. Don't forget to consider how Brexit affects your travels.
Green List Vaccinated: No restrictions to travel. Proof of Vaccine Status and Declaration sur l'honneur Required
Green List Unvaccinated: No travel restrictions. Negative PCR or antigen test not older than 72 hours before departure. Declaration sur l'honneur
Amber List Vaccinated: No restrictions to travel. Proof of Vaccine Status and Declaration sur l'honneur Required.
Amber List Unvaccinated: Restrictions in place – you must give a 'compelling reason' to enter France
N.B. Your 2nd jab must have been at least 2 weeks prior to travel to be accepted as Proof of Vaccine Status. The vaccination card you received when you had your jab is not accepted as proof!
ENTRY REQUIREMENTS FOR SWITZERLAND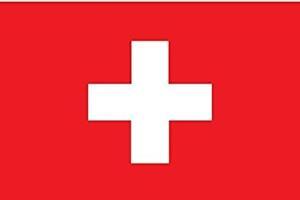 Fully vaccinated people are exempt from many health related measures, which means you can travel freely. The EU Digital Covid Certificate and, as we understand it, the NHS Covid Pass are all accepted. If you're not vaccinated, you'll need to provide a recent negative test. All air passengers will need to fill in a form before arriving / departing. We would say it would be prudent to have your onward transport to your final destination booked in advance and you should know the rules of the country of your final destination. The UK FCO page for Switzerland is a useful resource for British citizens.
UNITED KINGDOM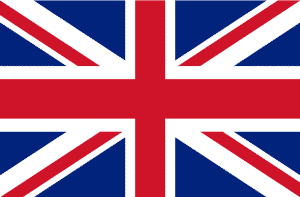 Travel restrictions have recently been eased by the UK government – for English people at least. From 4th October 2021, the traffic light system will be replaced by a simpler system of designating countries as either on the Red List or not. France and Switzerland are currently not on the Red List. From late October, fully vaccinated people coming in from 'low risk' countries will no longer need to take a pre-departure lateral flow test or a post-arrival PCR test – although they will be expected to take a lateral flow test upon arrival. Read the government website to see which countries are on the Red List.
Check out the extra COVID-related safety measures we're considering and read about our Refund Policy.
This information is intended as a guide only. We cannot be held responsible for inaccurate or out of date information. Visit the official Government websites to be certain of the current laws and entry requirements for France and Swizterland. This page was last updated on the 17th Sept 2021.
–          –          –          –          –            –          –          –          –          –            –          –          –          –          –            –          –          –