The safety of customers and staff is always a top priority at Ben's Bus. We work with established, reputable, local coach companies whose vehicles are equipped to handle mountain roads and whose drivers are given pre-season training. We have an excellent safety record and any reports of infringements are acted upon immediately at Director level.
We believe we handled the closure of the French resorts last year due to the Coronavirus outbreak as well as any company could and we are grateful to the kind people who reviewed us on Trip Advisor and facebook. We rapidly created emergency buses to help our customers home and turned around refund requests within 7 days.
Although it is too early to say exactly what Covid-related measures we will be taking, preparations for the season have already begun. You can help us by expanding and reading the sections below both before you book and before you travel so you can find the most up-to-date advice.
ENHANCED REFUND TERMS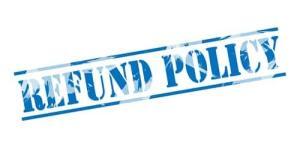 We recommend you Upgrade to our New Enhanced Refund Terms in case you need to cancel your booking. These enhanced terms are administered by Refund Protect, cover most Covid-related circumstances and give you the Peace of Mind of a possible 100% Refund should you need to cancel. Click to read our normal Conditions of Sale.
PLEASE HELP US BY BOOKING AS A GROUP IF YOU CAN, SO WE KNOW YOU CAN SIT TOGETHER