CAN I GO SKIING NEXT YEAR?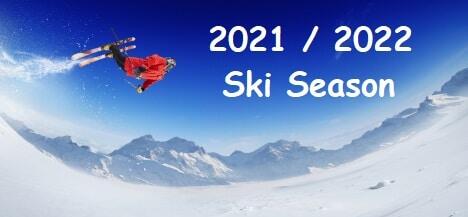 The 2020/21 season was just a tad frustrating for us skiers and boarders, as nearly all ski holidays were cancelled. So many of you are now asking…. when can I go skiing again?
All European ski resorts will almost certainly open for the 2021 / 2022 season and Tour Operators are reporting a surge in bookings. The airlines have already announced their winter schedules and prices for peak weeks are rising fast. So we've launched our sales early and you can get a ski transfer quote for your next trip to the mountain now.
2021 / 2022 WINTER SKI SEASON – AIRPORT TRANSFERS
The vaccine roll out and minimal disruption to travel caused by Brexit should mean next winter will be a little more normal. To see what transfers we're running, click on an airport logo below. Or scroll further down and click on your resort. Our transfers from Grenoble Airport are currently only on sale up until the 26th March 2021, which is when the airlines change to their summer schedule. We will be running buses in April and you can find out more about this on our Easter and Spring Transfer Buses Page. To keep up to date with all our news, follow us on facebook.


Apart from our special transfers for the RISE festival, our Saturday-only service starts on the 8th January 2022. We have a mid-morning and a late afternoon bus to the resorts listed on our Lyon Airport page. Our transfers from Lyon Airport are now on sale and you can get a quote or book online!


Our ski transfers from Geneva Airport run on Saturdays and Sundays throughout the season. We also have some weekday buses over the Christmas and New Year weeks (scroll down for more details). For our most popular routes, such as Geneva to Val Thorens, Geneva to Tignes and Geneva to Val d'Isere, we have up to 8 buses per Saturday.


If you are heading to Alpe d'Huez and Les Deux Alpes, we will have a bus connecting with every single scheduled flight, any day of the week, throughout the season. Our services to other resorts such as Tignes and Val Thorens, will run on week-ends all the way through season .
Our transfer buses can also help you get to La Tania, Peisey and Les Coches (from Aime) La Rosiere, Villard Reculas and Auris en Oisans. 

CHRISTMAS AND NEW YEARS WEEKS
This year, Christmas Day and New Years Day falls on a Saturday, the traditional changeover day in ski resorts. A lot of airlines don't actually fly on Christmas Day. The resorts know this and a lot of accommodation providers will change their holiday packages to a Sunday – Sunday in December, reverting back to a Saturday – Saturday in early January 2022. We're running some extra buses from Grenoble and Geneva over the festive period.
If you are planning a trip between Grenoble Airport and either Les Deux Alpes or Alpe d'Huez, we connect with every single scheduled flight. So whatever day you fly in or out, we will have a bus for you.
PLEASE NOTE: The information below does not apply to our Lyon Airport routes, which start on the 8th January 2022.
Saturday 18th December :    Frequent service, in both directions, on all our routes.
Sunday 19th December :       Frequent service, in both directions, on all our routes.
Saturday 25th December :   No Service except from Grenoble Airport < > Les 2 Alpes and Alpe d'Huez
Sunday 26th December :       Frequent service, in both directions, on all our routes.
Monday 27th December :       4 services from Geneva Airport to most resorts.
Tuesday 28th December :      Midday and early evening service from Geneva Airport
Saturday 1st January 2020 :  Frequent service, in both directions, on all our routes.
Sunday 2nd January 2020 :   Frequent service, in both directions, on all our routes.
Monday 3rd January 2020 :   Frequent service to Geneva Airport
2021/22 SKI SEASON TRANSFER PRICES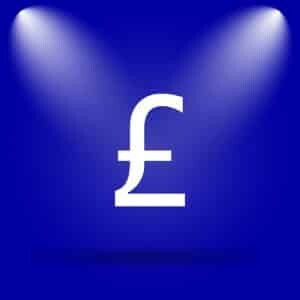 Times are hard for everyone, so we're doing our bit and have frozen nearly all our prices for the 2nd year running. That means you'll pay the same in the 2021/22 season as you would have done in the 2019/20 season. You can see our fares on our Prices Page. A Return costs about £90pp for resorts like Val Thorens, Tignes, Val d'Isere, Les Arcs, La Plagne and Meribel and just over £50pp for Alpe d'Huez and Les Deux Alpes. However, we have loads of discounts for groups and children. Make sure you sign up to our Mailing List below and like us on facebook to get access to our early bird promo codes.
WHAT REFUND GUARANTEES ARE THERE?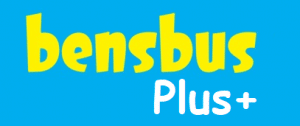 The hugely successful roll-out of the vaccine in the UK is offering the ski industry some optimism. That said, we know that you still need the peace of mind of receiving a refund should you need to cancel. Flexibility to change your booking for free is another key requirement for many holidaymakers. That's why we recommend upgrading to Ben's Bus Plus, which allows you to book with confidence.
–          –          –          –          –            –          –          –          –          –            –          –          –          –          –            –          –          –