Geneva to Les Arcs Transfers
GENEVA TO LES ARCS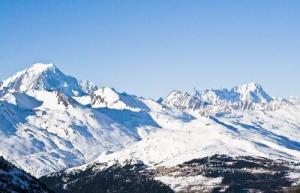 Are you skiing in Les Arcs this winter? Have you booked flights to Geneva Airport? Then you are going to need to arrange transfers to get you from the airport in Geneva to Les Arcs. Ben's Bus shared transfers operate on Saturdays throughout the 2021 / 22 ski season. This is our 10th year selling low cost Les Arcs Transfers from Geneva Airport and our staff have helped us gain a reputation for the most reliable and cost effective way of getting to Les Arcs. All our shuttle buses stop at Les Arcs 2000, 1950, 1800 and the UCPA in Les Arcs 1600.
Shared transfers are a cheaper alternative to private taxis and hire cars. The transfer time from Geneva Airport to Les Arcs is just over 3 hours and we generally transport our passengers in large coaches, so you will enjoy more space during your journey. Your carbon footprint will also be reduced. Our network covers shuttles from Grenoble Airport to Bourg St Maurice & Lyon Airport to Bourg. Check out our Refund Policy and our Covid Safety Policy.

GENEVA AIRPORT TO LES ARCS TRANSFER PRICES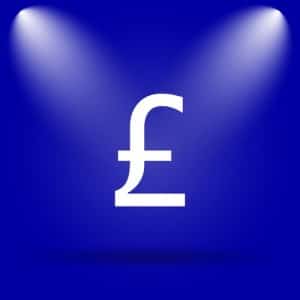 The cost of a shared ski transfer from Geneva Airport to Les Arcs with Ben's Bus is £95 for a Return and £52 for a Single. With our discounts for groups, you could be paying just over £79 Return, £43 Single! We're sure this is the cheapest way of getting from Geneva Airport to Les Arcs and represents amazing value for money for the service we offer. Click the banner above to get an Instant Quote for your low cost transfer, or click here to see a full list of our Prices.
TRANSFER TIME FROM GENEVA AIRPORT TO LES ARCS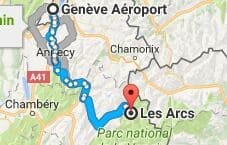 The Geneva Airport to Les Arcs transfer time is about 3 hours 15 minutes. This depends on the date, time of day, weather and which Les Arcs resort you are going to. We allow more time for the journey when we know travel conditions may be bad. The distance from Geneva Airport to Les Arcs 2000 is 165km (102 miles). We have 5 well timed buses on most Saturdays. Expand the section TIMETABLE below to see more details about our bus times. Our vehicles usually take the most direct route via the A41 motorway and the N90 national road through Annecy and Ugine before climbing the D119 mountain road to the Les Arcs resorts.
LES ARCS BUS STOPS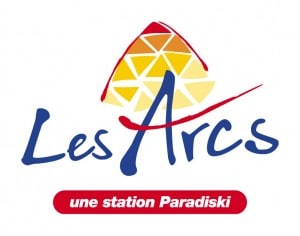 Our service stops at Les Arcs 2000, Les Arcs 1950, Les Arcs 1800 and the UCPA centre in Les Arcs 1600. If you are holidaying in 1600 or 1800, we recommend you research where our stops are in relation to where your accommodation is before booking with us. Make sure you are comfortable with getting to and from our stop. The section BUS STOPS below shows maps of our stops and you can find information and links to the local free in-resort shuttle buses and interactive maps of the resorts.
INFORMATION ABOUT LES ARCS AND GENEVA AIRPORT

For information about Les Arcs itself, explore the Les Arcs Tourist Office. You can download piste maps here

Get ahead of the game with Les Arcs snow reports. Or take a look at the Les Arcs webcams


Find more information at the Geneva Airport website (GVA) or visit our Geneva Airport FAQ's page.
Our shared shuttle buses between Geneva Airport and Les Arcs run on the following dates:
SATURDAYS:  From the 11th December 2021 until the 16th April 2022
We have more services to Bourg St Maurice, including on Sundays. Bourg is the village at the bottom of the mountain from where you can access Les Arcs via the funicular train, which takes you up to Arcs 1600 in just 7 minutes. There are also public buses and taxis. Visit our Bourg St Maurice page and expand the section at the bottom for information on how to get to your resort.
Please Note The Following Exceptions:
– On the 11th, 12th, 27th & 28th December we only have buses from Geneva Airport
– On the 3rd January and 16th April 2022 we only have buses to Geneva Airport.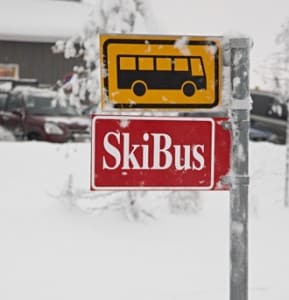 We run our bus timetable based on the most popular flight arrival and departure times. The quickest way to see what time bus we have for your flight is to use our Instant Quote box. Once you have filled in your route, dates and how many people in your group, the next page will show you a price, including any discounts and surcharges. You can then enter your flight details and our website will show you our available bus times.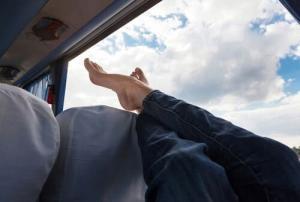 The journey between Geneva Airport and Les Arcs 1800 usually takes around 3 hours 15 minutes.
For Les Arcs 1600 UCPA, the journey takes a further 15 minutes, for 1950 another 15 minutes and another 5 minutes to get up to Les Arcs 2000, which is the last stop.
The above times are approximations and depend on the conditions and whether you need to change buses. We allow extra time when we think the traffic may be bad. We have years of experience driving this route, we know how long to allow for the journey depending on the time and date of the transfer. Put your details into our online booking system, we will show you a list of the available bus times.
We use the stops marked on the maps below, which will also appear on your e-Ticket along with the pick up times. Click the following link to see the Les Arcs Tourist Office map of the resort which will help you find your accommodation in Les Arcs. The free shuttle buses depart from the Ben's Bus stop but be careful as they do not operate 24 hours a day!! With this information, we hope you will be able to find out how to get from our Bus Stop to your accommodation.
Les Arcs 2000
At the bus stop outside the beige building (the back of the Tourist Office building) with the "Arc 2000" sign on it. See our Les Arcs 2000 stop in googlemaps.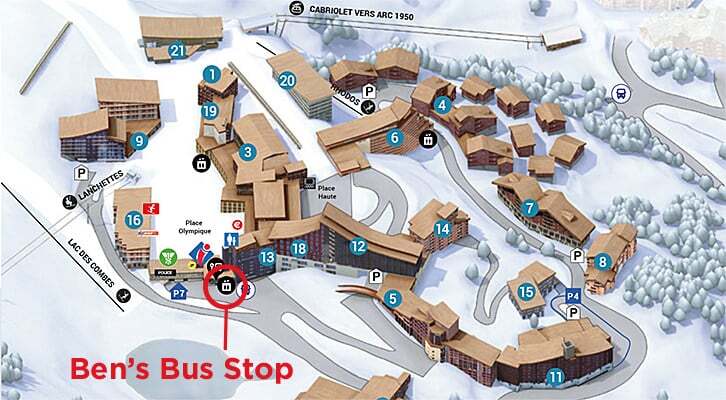 Les Arcs 1950
We drop and pick up from the Arc 1950 bus shelter on the corner of the main mountain road, just outside the Jardins de la Cascade part of the resort. View this stop in googlemaps.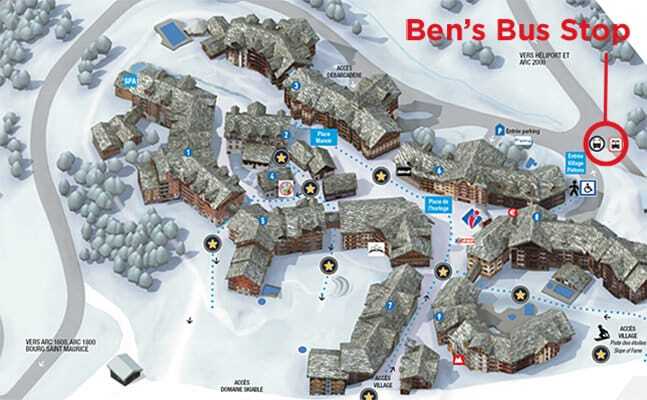 Les Arcs 1800
Our stop is at the bus station in Charvet, the "Gare Routiere du Charvet". Please note the pick up point is located in Le Charvet and not in Les Villards! The resort is quite spread out so please do consult the Interactive map of Arcs 1800 to ensure you are happy with our stop before booking. Although the free shuttle buses do circulate the town regularly, they do not run 24 hrs / day so if you are arriving / departing either very early in the morning or late at night, you may not be able to rely on them getting you to your accommodation! View our Les Arcs 1800 Le Charvet stop in googlemaps.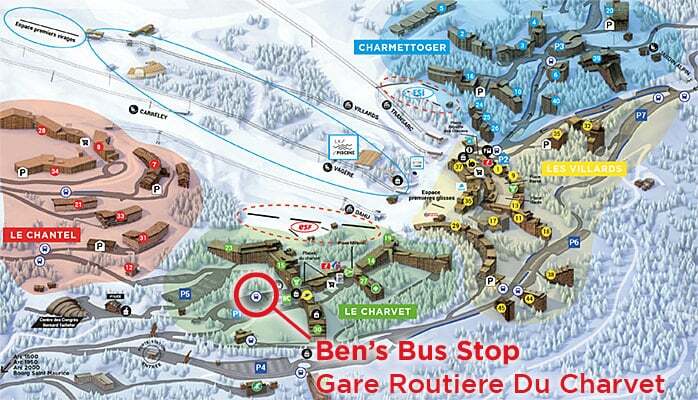 Les Arcs 1600
For Les Arcs 1600 we stop at the UCPA centre, which is positioned above the main resort of 1600. You can see our stop in googlemaps. and compare it to the Interactive Tourist Office map of the resort. Please do check that you are happy to be dropped and picked up from this stop before booking with us as we cannot make any other stops in the resort and the free shuttle buses do not operate 24 hours / day!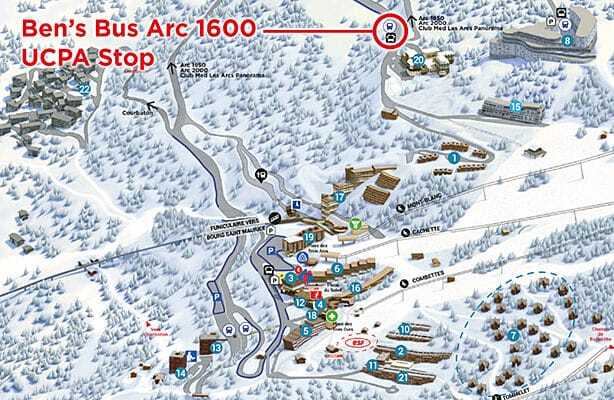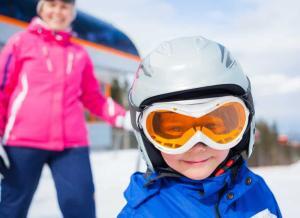 Before booking our bus transfer, if you are planning on travelling with children on our services between Geneva Airport and Les Arcs, please do visit our Childrens Page and read the section GENEVA AIRPORT. There are different laws in Switzerland and France and our vehicles must comply with these laws.
what happens if our flight is delayed?
Our Service
We provide an emergency telephone number on your e-Ticket in case you need to contact us.

We have English speaking reps at the Airport and in resort to help you with your transfer.

We typically use larger coaches which are more environmentally friendly.

We use experienced drivers who know the mountainous terrain.

We are a well established company who have been operating in the Alps for many years.
From time to time our transfers from Geneva Airport may require a stop at Moutiers, Aime or Bourg St Maurice, where you may need to change to a feeder bus. We will never ask you to change vehicles more than once. Our reps and / or drivers will help you with this changeover and we will try to keep this inconvenience to a minimum.