Chamrousse Airport Ski Transfers
DUE TO THE EXTREMELY DIFFICULT BUSINESS CLIMATE, WE WILL UNFORTUNATELY NOT OPERATE THIS ROUTE FOR THE 2020 / 2021 SKI SEASON. 
If you need to travel to Chamrousse, we would recommend taking the shuttle bus service from Grenoble Airport to Grenoble city centre. From Grenoble you can take a public bus with Transaltitude. Alternatively, you could book a direct private taxi.
We apologise to all our customers for this. We will review the viability of this route for the 2021 / 2022 ski season.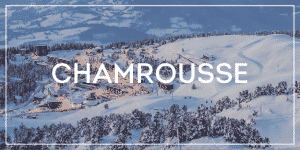 We operate our Chamrousse airport ski transfers on Saturdays.. Our prices are £51.50pp Return and £29.90pp Single. However, we have some great discounts for groups which means you could pay as little as £45pp Return. There is a 10% discount for children under 12. Click the banner below to receive and Instant Quote for your group and all discounts will be applied automatically. To view more detailed information on this service, please visit our Grenoble Airport to Chamrousse page.
We only operate our Chamrousse airport ski transfers on Saturdays only. If you are flying into Grenoble Airport on a weekday or Sunday, consider a private taxi or you can take the shuttle bus to Grenoble city centre and then take the public buses with Transaltitude up to Chamrousse. This make take a long time depending on how good your connection is at Grenoble centre.



AIRPORT TRANSFERS TO CHAMROUSSE


We are currently developing our new Lyon Airport to Chamrousse service, on Saturdays only. Please get in touch with us if you wish to travel on this route. Otherwise, if you are flying into Lyon Airport, take the airport shuttle to Grenoble centre and then the public buses up to Chamrousse. Alternatively, book a private taxi.

If you are flying or Chambery Airport, take a taxi into Chambery, then a train or bus to Grenoble, then a public bus up to Chamrousse. We would recommend booking a private transfer from Chambery Airport.
CHAMROUSSE SKI RESORT
Chamrousse is a little known gem of a resort situated in the Southern Alps. It overlooks Grenoble and the surrounding mountains. It is traditionally very popular with French people but has recently become equally popular with other Europeans, partly due to its proximity to Grenoble Airport ( the transfer time is only 1 hour 15 minutes) and its exceptional value for money. Ski Passes cost only 160€ for the week for an adult! There are some great offers available for families through various tour operators. They generally place their customers in the Domaine de l'Arselle, which is a purpose built part of the town and has all the facilities you need, including shops, ski rental premises, bars and a couple of restaurants. The ski lifts and ski schools start off at the centre of the Domaine. Ben's Bus has many stops in the resort, including at the main entrance to the Domaine de l'Arselle.
For more information about our Grenoble Airport, please visit their website at https://www.grenoble-airport.com/
For more information about Chamrousse, please visit the local tourist office website https://www.chamrousse.com/
For a good website to book accommodation, try the Tourist Office run Chamrousse Reservation website