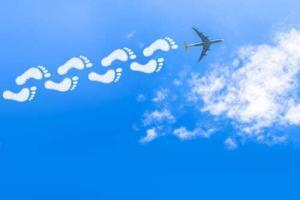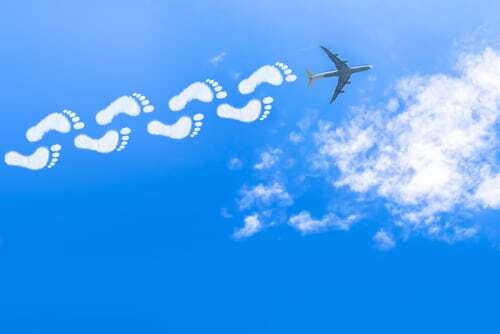 After another summer of heatwaves, wildfires and floods, Climate Change has become an undeniable reality.
Reducing your luggage weight will make for a more comfortable journey and it will have a considerable impact on your carbon footprint.
This article by Fly Aware explains how if everyone on a Heathrow to Frankfurt flight took 1kg less in their luggage, in 1 year they would have collectively saved 60 tonnes of CO2!
We've listed our top tips on getting your baggage weight down. Or read our blog post on how to reduce your carbon footprint and help protect our mountains for future generations
1. PACK LIGHT
– DON'T OVERPACK. Give more thought to what goes in your bags. Do you really need all those clothes? Potential Saving = 3kg
– LAPTOPS and chargers don't make for a relaxing holiday. Maybe your phone can do everything? Potential Saving = 2.5kg
– LIGHTWEIGHT SKI GEAR. For instance, Merino wool thermals are very light and effective. Potential Saving = 1kg
– TOWELS & LINEN. Check if your accommodation could provide or rent towels and sheets. Potential Saving = 1kg
– TOILETRIES such as shower gel and shampoo could be bought in resort and shared. Potential Saving = 0.5kg
– CO-ORDINATE with your friends so you don't bring 4 sets of hairdryers / speakers. Potential Saving = 0.5kg
– DUTY FREE. Check if your arrival airport offers a pick up service. Potential Saving = 1kg
For those who aren't regular skiers, or just trying it for the first time, you could rent your ski clothes in resort. This would also save you a lot of money.
2. HIRE SKIS IN RESORT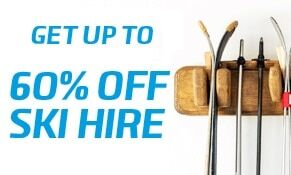 Ski hire shops have come a long way in recent years. Prices are very reasonable and probably comparable with the extra cost of bringing your skis / board on a plane. That extra weight adds a lot of CO2 onto your carbon footprint.
Most shops have a large range of modern equipment and some even deliver to your accommodation. You don't need to lug your gear to and from the airport and wait at the oversized luggage. Visit our discounted ski hire page to get a quote.