Posted 8th May 2020
BEN'S BUS CUSTOMERS HELP GENERATE £1, 200 FOR CHARITY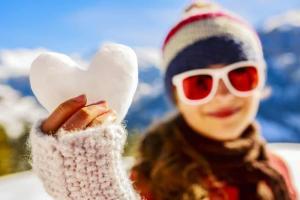 Thank you to all our customers who opted in to donate 25p to charity when they booked their ski transfer in the 2019 / 2020 ski season. As promised, Ben's Bus has matched the total amount given by customers. This year our passengers generated £599.25 in charitable contributions, so we've rounded that up to £600 and doubled it, to make a total of £1,200. Although this is a bit of a drop compared to last year, that's mainly because we had to refund so many bookings in March and April due to the Coronavirus. However, we're sure our charities are more grateful than ever for these donations in the troubling times. We'd like to send out a MASSIVE THANK YOU to all our customers who travelled from Geneva Airport, Grenoble Airport or Lyon Airport and opted in to give to charity.
WHERE THE MONEY GOES
We gave £300 to SolarAid, which helps poorest Africans use their natural resources to improve their lives with minimal impact on the environment.
We gave £300 to WaterAid, a charity helping to deliver clean water and sanitation to people around the world.
We gave £300 to Shelter, a UK homelessness organisation.
We gave £300 to The British Ski & Snowboard National Foundation, which helps fund young Great British skiing talent.
Our Environment and Charitable Donations page can tell you more about our Policy for Charities.
A huge thank you from our chosen charities and and from Ben's Bus to all of you who donated. Hopefully next year we can generate even more money! Stay safe in these difficult times and and we hope to see you again next season.
 –          –          –          –          –            –          –          –          –          –            –          –          –          –          –            –          –          –