HOW TO TRAVEL SMART ON BAD-TRAFFIC DAYS IN THE ALPS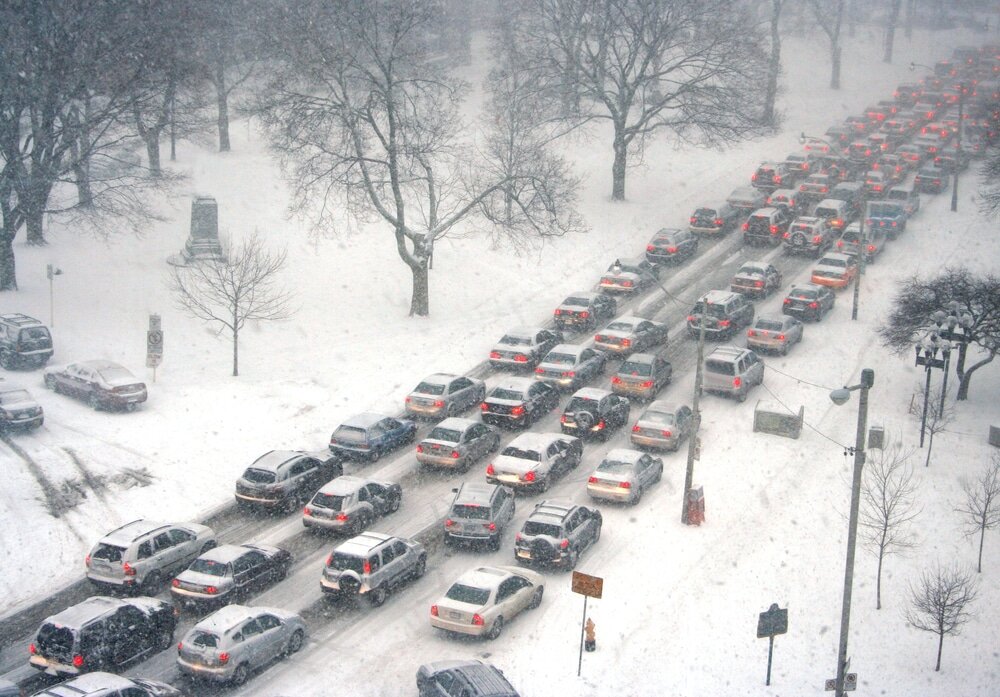 At certain hours of the day, on certain days of the year, the roads are so saturated with traffic they become gridlocked. This has got worse over the past few years and we are now seeing some of our transfers to Tignes take up to 7-8 hours!
The worst area is between Bourg St Maurice and Moutiers. Everyone coming down from Val d'Isere, Tignes, La Rosiere, Les Arcs and La Plagne uses this road, which is only 1 lane in places.
The worst time of day is usually between between 7am – 1pm (heading out of the resort). On the school holidays dates, the traffic is truly horrific.
We therefore don't run any buses at certain times of the day during the school holidays. Not only does it make for an unpleasant ride for our customers, but our drivers need to take legal breaks for safety reasons. We will not knowingly put our drivers and customers at risk.
It is much better to take an earlier bus to the airport and spend time there, where there are toilet facilities, space to stretch your legs and plenty of shops, restaurants, bars and cafes. Read our tips below on what your options are.
CONSIDER TAKING THE TRAIN FROM BOURG ST MAURICE TO MOUTIERS
If you're travelling from Val d'Isere, Tignes, Les Arcs or La Plagne to any airport, we may have later services from Moutiers. You could book a Single with us to your resort and then make another Single booking from Moutiers to your airport. You can then take a local bus or taxi to Bourg St Maurice (or the funicular from Les Arcs), from where you can take a train to Moutiers. This would obviously dodge all the traffic. We'd advise booking in advance.
If you plan on leaving the airport, make sure you're back there 2 hours before your flight as the queues for Check In and Security can be quite long!
KILL TIME WITH A SHORT TRIP INTO GENEVA

If you arrive at Geneva Airport well in advance for your flight, you could consider taking a train into Geneva and having a coffee or some lunch overlooking the lake. This is a much more civilised way to spend your day!
– Click here for details on the 2 main locations to store your bags at Geneva Airport.
– Click here for details on the regular and very cheap train shuttle service between Geneva Airport and Geneva City Centre.
KILLING TIME AT LYON AIRPORT

There's a luggage store at Lyon Airport run by SafeBag. Lyon is the culinary capital of France, so it's worthwhile heading into town if you have plenty of time to spare. Otherwise the airport has fairly decent facilities.
– The Rhones Express train service takes about 30 mins to arrive at Lyon Part-Dieu, which is the centre of town and the Central Business District.
– Another, better option could be to take a taxi to main square in the nearby town of Genas, which is only about a 10 minute drive away.
KILLING TIME AT GRENOBLE AIRPORT

There's no luggage store at Grenoble Airport and it's in the middle of nowhere, so there's not much to do. There is a little village close by called St-Geoirs which has some restaurants and a lively square which sometimes has week-end markets.
– Click here for details on the shuttle bus service between Grenoble Airport and Grenoble City Centre.
– The airport has a very good restaurant in the Departures Lounge. You need to walk up the stairs at the far end and you will enter a bar. Behind that is the restaurant and terrace overlooking the runway.
– There is a restaurant called La Grillon on the edge of the airport grounds. It a safe, short walk on flat ground. We recommend checking the opening times and booking in advance.
BE PREPARED – BRING PLENTY OF FOOD AND WATER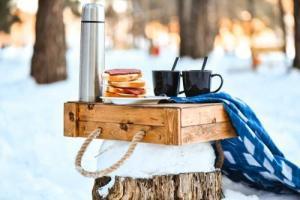 Make sure you have enough food and water for the journey. This is especially true if you are diabetic.
Keep any medicines in your hand luggage and avoid drinking coffee before your journey.
Make use of the toilets before you get into your vehicle. Ask the driver if you need to go en route.
Bring a book, some games for the kids and lots of downloaded videos to view on your device.