Geneva Airport to Moutiers transfers
Moutiers is a village at the bottom of the mountain and the transport hub for the ski resorts of the famous Les 3 Vallees, including the resorts of the Courchevel valley. If you are flying into Geneva Airport and you are going to Les Allues, Brides Les Bains, Meribel, Mottaret, St Martin de Belleville, Les Menuires or Val Thorens on a Saturday or Sunday, we probably have a bus that will take you all the way there, so there is no need to get off at Moutiers. Please see our pages dedicated to these services by clicking the relevant link below. If you are heading to La Tania or any of the Courchevel resorts, then please scroll further down this page so you can see the information on our service from Geneva Airport to Moutiers.

Geneva Airport to Les Allues          Geneva Airport to Brides Les Bains          Geneva Airport to Meribel          Geneva Airport to Mottaret
Geneva Airport to St Martin            Geneva Airport to Les Menuires               Geneva Airport to Val Thorens
TRANSFERS TO MOUTIERS FROM GENEVA AIRPORT
Ben's Bus operates a Geneva Airport to Moutiers ski transfer service on Saturdays & Sundays throughout the 2017 / 2018 ski season. We have been operating our ski transfers from Geneva Airport to Moutiers for 10 years now and have quickly become the Number 1 transport provider on this route.  We pride ourselves on offering the cheapest rates on the market whilst still offering a fantastic level of service. Our ski transfers buses are regular and timely and we have many staff to help your transfer from the airport or from the resort go smoothly. A Return ski transfer to Moutiers from Geneva Airport (GVA) with Ben's Bus will cost just £87pp Return. With some great discounts for groups you could be paying as little as £73pp Return. We cannot find a cheaper way of getting from Geneva Airport to Moutiers. Click the image above to Book or to get an Instant Quote for your group.
Please select the option below to read more about our service. If you cannot find the information you are looking for below, we may have it on our Moutiers Airport Ski Transfers page or our Geneva Airport Ski Transfer Questions page. We also have buses going from Grenoble Airport to Moutiers and Lyon Airport to Moutiers
We run our shared ski transfers between Geneva Airport and Moutiers on the following dates:
Saturdays:      Every Saturday from the 8th December 2018 until the 20th April 2019
Sundays:        Every Sunday from 16th December 2018 to the 7th April 2019
Other Days:    We do not operate this route on weekdays. Please contact the Tourist Office for alternative transport options.
Please Note The Following Exceptions:
– On the 7th & 20th April 2019 we only have buses to Geneva Airport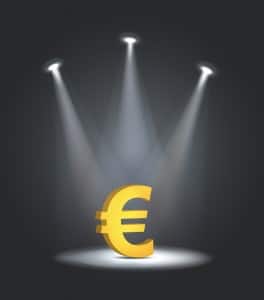 A Return Ski Transfer between Geneva Airport and Moutiers costs £87pp and a Single Ski Transfer Price costs £50.50pp
However, with our group discounts, you would be paying as little as £73pp for a Return and £43.50pp for a Single.
Click to Get A Quote and all fees, charges and discounts will be applied automatically. If you are making your booking from outside the EU and you decide to pay by Credit Card, a further 1.5% fee will be added to the 'Final Price'.
Saturday Group Discounts
If there are 6 or more of you in one booking on a Saturday - Saturday Return or Saturday - Sunday Return,  1 person goes free
Saturday Single Tickets: 14.5% discount when 5 or more passengers booked together
Sunday Group Discounts
Sunday to Sunday Return Tickets 25% discount when 4 or more passengers booked together
Sunday Single Tickets: 25% discount when 4 or more passengers booked together
Surcharges
For each Sunday you travel on, we charge an extra £5 on top of the prices above.
Bookings made the day before or day of your transfer will incur a £10 Late Booking Fee.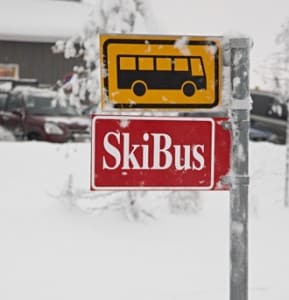 Our bus times work around the flight arrivals and departures so you never have to wait long. The easiest way to see the times of our shared ski transfers is to enter your details into our Instant Quote box and continue through the booking process. The next page will show you a price breakdown, including any discounts. Once you enter your flight details, the nearest bus times will be displayed.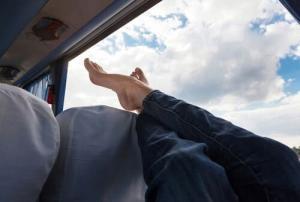 The transfer between Geneva Airport and Moutiers usually takes between 2 hours and 2 hours 30 minutes. Please note that the above times are approximations. We allow extra time on certain dates & certain times of the day when we know the traffic may be bad. With years of experience driving this route, we know exactly how long to allow for the journey depending on the time and date of the transfer. Once you put your details into our online booking system, we will show you a list of the available buses.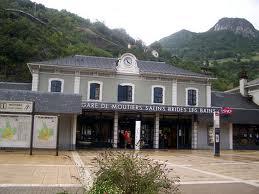 We will drop you off at and pick you up from Bay Number 1 - 4 of the main bus station in Moutiers, the "Gare Routiere". This is the bus and train station of Moutiers. We do ask our customers to keep an eye out for our vehicles as the bus station can get very busy and it is not always possible to park at Bays 1 - 4. Our services will probably not be listed on the TV screens, so look out for a bus with "Ben's Bus - Geneva Airport" in the window or ask a driver for help.
To see our policy on Children travelling on our services between Geneva Airport and Moutiers, please visit our Childrens Page and expand the section GENEVA AIRPORT
Our Service
We provide an emergency telephone number on your e-Ticket in case you need to contact us.

We have English speaking reps at the Airport and in resort to help you with your transfer.

We typically use larger vehicles which are more environmentally friendly.

We use experienced drivers who know the mountainous terrain.

We are a well established company who have been operating in the Alps for many years.
onward transport from moutiers
From Moutiers you have a lots of different transport options available to take you to your final destination. These include trains, taxis and public buses.
More detailed information about this can be found on our Moutiers page by expanding the section "ONWARD TRANSPORT FROM MOUTIERS" at the bottom of the page.
Don't Forget! Ben's Bus runs services from its airports to most of the ski resorts close to Moutiers. Click on the correct airport above to see if we service the resort that interests you.