Les Allues Airport Ski Transfers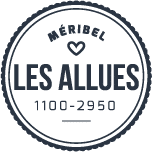 Ben's Bus operates Les Allues airport ski transfers from 3 different airports in France and Switzerland. Our network includes shared transfers from Geneva Airport to Les Allues & Lyon Airport to Les Allues. From Grenoble Airport, you can travel with us only as far as Moutiers, which is quite close to Les Allues. Visit our Grenoble Airport to Moutiers page to see information about this and tips on how to get from Moutiers to Les Allues. Or you can on your airport logo below to be redirected to our webpage dedicated to your route.
DATES & PRICES OF OUR LES ALLUES AIRPORT TRANSFERS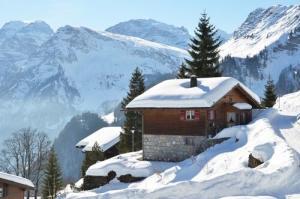 Ben's Bus runs Les Allues airport ski transfers on Saturdays and Sundays (and Fridays from Lyon Airport) throughout the 2016 / 2017 ski season. We also have some special weekday Christmas & New Year buses. Depending on which airport you are flying into, our service starts on the 3rd December 2016 and finishes on the 22nd April 2017. We have many airport shuttles going back and forth each day, so you don't have to wait long for our buses. Our prices start from only £66.25pp Return and we have discounts for groups and children. Click this link to Book Now or obtain an Instant Quote. All our discounts will be applied automatically. The proceeding pages will then show our bus times.
WHICH AIRPORT IS THE BEST OPTION FOR LES ALLUES TRANSFERS?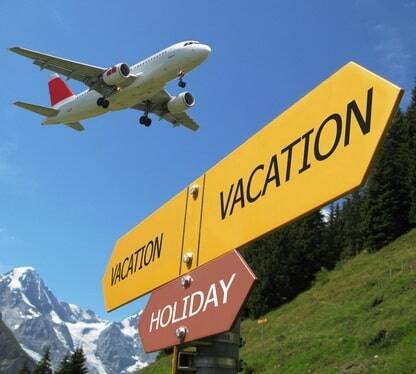 Les Allues is at the start of the Meribel valley road, just a short distance from Moutiers. The transfer time is therefore relatively short for a French ski resort. Of course, the journey depends on the traffic and the weather. If you are travelling during the school holidays the roads can be very busy, so the journey can take longer. We allow extra time when we know the traffic may be bad. Chambery is the closest airport but it has a limited selection of flights. As a result, most people choose to fly into Geneva, Lyon or Grenoble. These airports have more regular flights to more destinations. For transfers from the train station, we'd recommend the local Les Allues public buses or a taxi.
– Geneva Airport (GVA) is 125 km from Les Allues. The transfer time is between 2 hours 15 minutes – 2 hrs 45 mins.
Our Geneva Airport page has information about the airport itself. Alternatively, take a look at the official Geneva Airport website
– Lyon Airport (LYS) is 167 km from Les Allues. Our transfers take between 2 hours 30 minutes and 3 hours.
We will ask you to change vehicles at Moutiers onto a public bus but our reps will be on hand to assist you.
Our Lyon Airport page shows all the airlines that you can fly with into Lyon. Alternatively, visit the Lyon Airport website
– Grenoble Airport (GNB) is 166 km from Les Allues. The transfer time to Moutiers is about 2 hours.
The journey from Moutiers to Les Allues takes about 20 minutes, depending on whether you take a public bus or private taxi and what time of day you are travelling. Please allow plenty of time to be at Moutiers in time for our bus departure.
Our Grenoble Airport page shows all the flights into Grenoble. Alternatively, visit the Grenoble Airport website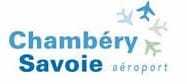 – Chambery airport (CMF) is 96 km from Les Allues. The transfer time is usually under 2 hours.
WHERE IS THE BUS STOP IN LES ALLUES?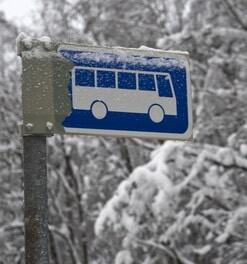 Our transfer services from Geneva Airport and Lyon Airport both use the same bus stop in Les Allues. This is located at the free shuttle stop, at the corner of the road near to the Chalet Vielle Scierie. From here you can take a free in-resort shuttle bus to most accommodations in Les Allues. The map below will be shown on your e-Ticket along with the pick up time. The GPS coordinates are 45°25'47.8″N 6°33'22.1″E and you can see it on google maps here
LES ALLUES SKI RESORT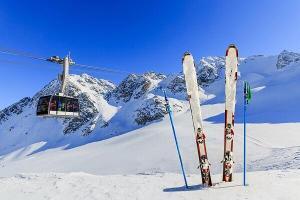 Les Allues is a small, authentic savoyarde village in the famous Meribel valley, part of the immense 3 vallees ski area. It sits at an altitude of 1100m and is actually the "chef lieu", the administrative centre, of the Meribel valley. Its chalets, barns and narrow streets lend a distinctly authentic mountain feel to it and it is a popular resort with families. It is connected to the higher ski resorts and pistes via the "Telecabine de l'Olympe" which is about 500m from the centre of the town. Les Allues offers an affordable way of experiencing the enormous 3 Valleys ski area which offers over 600km of marked runs and is serviced by 200 ski lifts. As well as 49 black runs, 175 reds, 207 blues and 66 greens, your 3 valley ski pass will allow you access to 2 glaciers, ensuring your ski holiday is snow-guaranteed.
LES ALLUES TRANSPORT, TOURISM AND WEATHER INFORMATION
We believe we offer the cheapest Les Allues Airport Ski Transfers on the market.
For information about Les Allues, please visit the Les Allues Tourist Office website
The Ski Nets site, Merinet, is also very good, as is the Meribel Unplugged website.
  Check out the SnowForecast Website for accurate weather predictions for Meribel & Les Allues
For up to date traffic reports on the roads around Les Allues, check out the French government website Bison Fute