Geneva Airport to Aime transfers
The Ben's Bus Service from Geneva Airport to Aime

If you are flying into Geneva Airport and you are going to any of the La Plagne resorts on a Saturday or Sunday, we probably have a bus that will take you all the way there, so there is no need to get off at Aime. To see what services we offer to La Plagne, please visit our Geneva Airport to La Plagne page. If you need a bus from Geneva Airport to Aime, then read on!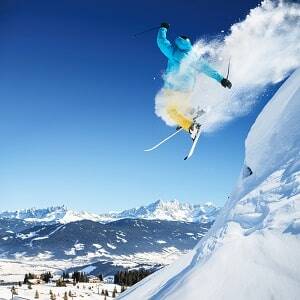 Ben's Bus has been operating ski transfers from Geneva Airport to Aime for 7 years now and have quickly become the Number 1 transport provider on this route. We pride ourselves on offering the cheapest rates on the market whilst still offering a fantastic level of service. Our shuttle buses are regular and timely and we have many staff to help your transfer from the airport or from the resort go as smoothly as possible. A Return ski transfer from Geneva to Aime will cost just £79.50pp Return. With some great discounts for groups you could be paying as little as just over £66pp Return. We cannot find a cheaper way of getting from Geneva Airport (GVA) to Aime. Click this link if you wish to Book Now or receive an Instant Quote for your group.
Please select the option below to read more about our service. If you cannot find the information you are looking for below, we may have it on our Geneva Airport Ski Transfer Questions page. We also have a bus transfer service from Grenoble Airport to Aime and Lyon Airport to Aime
We run our shared ski transfers between Geneva Airport and Aime on the following dates:
Saturdays:      Every Saturday from the 3rd December 2016 until the 22nd April 2017
Sundays:        Every Sunday from 11th December 2016 to the 9th April 2017.
Other Days:    We do not operate this route on weekdays. Please contact the Tourist Office for alternative transport options.
Please Note The Following Exceptions:
– On the 3rd & 11th December 2016 we only have a service from Geneva airport to Aime

– On the 9th & 22nd April 2017 we only have a service from Aime to Geneva airport
– There will be no service at all on Christmas Day, Sunday 25th December 2016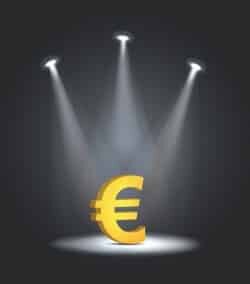 A Return Ski Transfer between Geneva Airport and Aime costs £79.50pp and a Single Ski Transfer Price costs £46pp
However, with our group discounts, you would be paying as little as £66.25pp for a Return and £39.33 for a Single.
Click the Book Now button to the right to get a instant quote for your group. All discounts & surcharges will be automatically applied.
Saturday Group Discounts
If there are 6 or more of you in one booking on a Saturday – Saturday Return or Saturday – Sunday Return,  1 person goes free
Saturday Single Tickets: 14.5% discount when 5 or more passengers booked together
Sunday Group Discounts
Sunday to Sunday Return Tickets 25% discount when 4 or more passengers booked together
Sunday Single Tickets: 25% discount when 4 or more passengers booked together
Surcharges
For each Sunday you travel on, we charge an extra £5 on top of the prices above.
Bookings made the day before or day of your transfer will incur a £10 Late Booking Fee.
We will charge a 2.5% surcharge if you pay by credit card. We do not charge you anything if you pay by a bank debit card.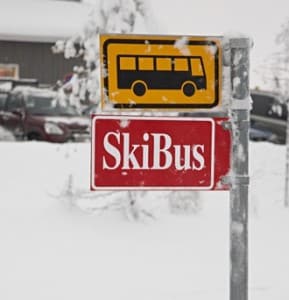 Our bus times work around the flight arrivals and departures so you never have to wait long. The easiest way to see the times of our shared ski transfers is to enter your details into our Instant Quote box and continue through the booking process. The nearest bus time to your flight will be displayed within 2 pages of you starting the booking process. Click on the Book Now button to the right to start the booking process.
The transfer between Geneva Airport and Aime usually takes between 2 hours 30 minutes and 3 hours. Please note that the above times are approximations. We allow extra time on certain dates & certain times of the day when we know the traffic may be bad. With years of experience driving this route, we know how long to allow for the journey depending on the time and date of the transfer. Once you put your details into our online booking system, we will show you a list of the available buses.
We will drop you at the main "Gare Routiere" in Aime. This is the bus and train station of Aime. It's quite small but it does get busy on Saturdays. Our services may not be listed on the TV screens, so look out for a bus with "Ben's Bus – Geneva Airport" in the window or ask a driver for help.
From Aime you can make your own way to many of the nearby ski resorts either by public transport or private taxi. Read the "Onward Transport from Aime" section on this page for more information on this.
The following is our Children's Policy from Geneva Airport. If your child is big enough to sit in a seat themselves whilst safely strapped into a 2 point lap seat belt, then they must purchase a ticket at the full price & travel like any other passenger. If your child is so small that they need a baby seat, then regretfully we are unable to arrange to transport them. This is due to the fact that we often use large coaches which are not suitable for safely securing a baby seat.
Our Service
We provide an emergency telephone number on your e-Ticket in case you need to contact us.
We have English speaking reps at the Airport and in resort to help you with your transfer.
We typically use larger vehicles which are more environmentally friendly.
We use experienced drivers who know the mountainous terrain.
We are a well established company who have been operating in the Alps for many years.
When you arrive at Aime you have a variety of transport options to get you to your final destination. We have listed them below.
Train

Aime train station actually shares the same building as the bus station, where we will drop you. It has eurostar, high speed trains (TGV) and regional trains passing through. From here you can make connections to get to many cities and towns. Check out the SNCF website for more train information.
Public Bus

Aime is the main transport hub for the area. It has frequent services to the surrounding ski resorts at week-ends, including Plan Peisey, the various La Plagne resorts and Les Coches. The Altibus website has information about local buses.
Private Taxis
To La Plagne: Depending on which La Plagne resort you are going to, the 20km journey takes about 50 minutes and costs about 60€ for up to 4 people
To Les Coches: The 20km journey takes about 50 minutes and costs about 60€ for up to 4 people
To Plan Peisey: The 20km journey takes about 30 minutes and costs about 60€ for up to 4 people
To Peisey-Nancroix: The 21km journey takes about 40 minutes and costs about 60€ for up to 4 people
There are usually many taxis hanging around the bus station in Aime. However, we would always advise to book taxis in advance on Saturdays as they can be very busy on transfer day.
We've negotiated a 10% discount with our friends at AlloBK taxi for Ben's Bus customers travelling on from Aime. Their prices, with the 10% discount included, can be seen below. We'll give you details on how to get the discount on our e-Tickets once you book with us.
useful information about aime
Bus Station
Aime is a small town and the bus station is located just off the main road, on the Avenue de la Gare. It is right next to the train station. Together, they are known as the "Gare Routiere". There are only about 6 bus bays in the station, so please be alert for any vehicle with a Ben's Bus sign in the windscreen. Please note that our bus information will not appear on the TV screens in the waiting area.
The bus station has a sheltered waiting area where you can buy drinks and snacks. During the winter it is open from 6.30am – 6.30pm on Saturdays and from 7.30am – 5.30pm on Sundays & weekdays. You can call them on +33(0)4 79 242 446.
Aime is the transport hub for the region and has excellent transport links to the surrounding ski resorts. The local buses are run mostly by Transavoie.
Train Station
The train station has high speed trains (TGV) and regional trains to make connections to many cities and towns in France and Europe. Check out the SNCF website for train information.
Taxis
There is a taxi rank outside the bus station and there are usually taxis waiting there. There is also a taxi office right opposite the bus station.
Tourist Office
The Aime Tourist Office is a short walk up the hill on the main road, the Avenue de Tarentaise, opposite the Mairie. Its phone number is +33 (0)4 79 55 67 00 . More information can be found on the official Aime Tourist Office website
Amenities
Aime has a few shops, supermarkets, cafes and restaurants. It also has a petrol station and a post office.
Police
The Gendarmerie can be found at 500, avenue de la Tarentaise
73210 Aime and can be contacted on +33 (0)4 79 55 61 17
Airports
For more information about Geneva Airport, please visit their website at http://www.gva.ch/en/desktopdefault.aspx
Discounted Ski Club Travel Insurance
Choosing Ski Club Travel Insurance means you're getting the specialist cover you need, with policies designed by experts for skiers and snowboarders. With wide-ranging cover including off-piste without a guide, it's the perfect partner for all your winter and summer travel adventures.
10% discount for Ben's Bus customers!  Quote promo code BBUS10