Posted 16th July 2020
NEW BUS STOP IN MOTTARET LE HAMEAU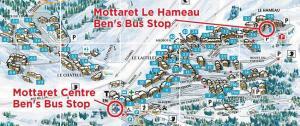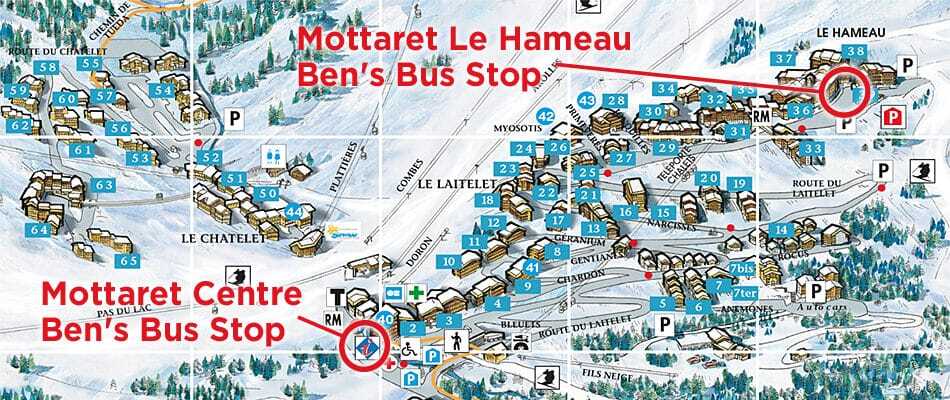 We've listened to our customers and have added a new stop in Mottaret. Now all our services from Geneva Airport to Mottaret will make a stop at Mottaret Centre and Mottaret Le Hameau.
The Hameau area includes accommodations such as Residence Le Lac Blanc, Les Logis du Meribel, Residence Club Odalys Le Hameau de Mottaret and VVF Le Fontany a Meribel. There are also 2 hotels, Les Arolles and Hotel Tarentaise close by.
The area of Hameau is above the centre of Mottaret and so previously customers would have to take the shuttle bus to get from our stop in the centre up to the Le Hameau sector. The problem is that in the early hours of the morning and late in the evening, the shuttle bus might not have been working, which meant a bit of a walk. So our services will make a stop on the roundabout at the top of the road, so it's just a very short walk to many of the large accommodations centres in Le Hameau. Click on the map to view a larger version.
Our services from Grenoble Airport and Lyon Airport still only make stops at Moutiers, but from here you can use public buses or taxis to take you onto your accommodation.
Our cheap shared ski transfers from Geneva Airport will continue to make stops at Meribel and Meribel Village, Les Allues and Brides Les Bains.
We hope you can make use of this new stop and that it will enhance your holiday experience.
 –          –          –          –          –            –          –          –          –          –            –          –          –          –          –            –          –          –