Grenoble Airport to Les Deux Alpes transfers

Ben's Bus operates Grenoble Airport to Les Deux Alpes ski transfers during the 2015 / 2016 winter ski season, connecting with every scheduled flight arriving into Grenoble Airport. The 2015 /2016 season will be the 9th year we have been selling tickets for airport shuttle buses on this route. Nobody transports more people from Grenoble airport to Les Deux Alpes than Ben's Bus. Our ski transfer buses are regular and timely and we have many staff to help your transfer go as smoothly as possible. Please note that we do not operate from any other airport nor do we run a service from Grenoble train station. That service is operated by Transaltitude.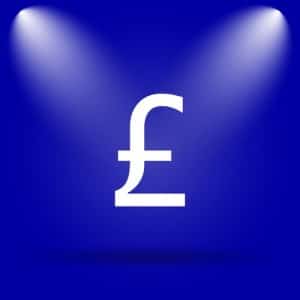 A Return, Grenoble Airport to Les Deux Alpes ski transfer with Ben's Bus will cost just £44.80pp for adults. With some great discounts for groups, you could be paying just over £38pp. Children under 12 receive a 10% discount, meaning a child pays £39.42 Return. We are the cheapest way of getting from Grenoble Airport to Les 2 Alpes. A single costs just £25.00pp for Adults. Click this link if you wish to Book Now or receive an Instant Quote for your group.
Grenoble Airport is easily the closest airport to Les Deux Alpes. The transfer time is just 1 hour 45 minutes in good conditions, covering a distance of 110 km. This means you could be in Les Deux Alpes within 5 hours of leaving your home! We have up to 6 buses a day which means the maximum wait time between your flight landing and our bus leaving is 1 hour 30 minutes, often much less. Our vehicles generally take the A48 motorway to Grenoble, then the N85 to Vizille, then the D1091 and D213 to Les 2 Alpes. However, our local drivers may take alternative routes when the traffic is bad.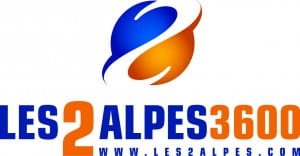 Ben's Bus reps will greet you at Grenoble Airport to give you all the information you may need and to help your journey to resort go as smoothly as possible. We also have reps in the resort on Saturdays to ensure you find our bus ok at one of our 3 bus stops. If you cannot find the information you are looking for in a section below, we may have it on our Les Deux Alpes page, our Grenoble Airport Ski Transfers page or our Grenoble Airport FAQ page. The Les Deux Alpes Tourist Office website and the SkiNets website are useful sources of information about Les 2 Alpes.
Our shuttle buses run every Saturday & Sunday between Grenoble Airport & Les 2 Alpes from the 6th December 2015 - 17th April 2016.
We have a bus connecting with every scheduled flight into or out of Grenoble Airport.
Our bus timetable works around the flight arrivals and departures so you never have to wait long. Click on the Book Now button on the right and enter your dates and flights into our online booking form. Our bus times will appear on the proceeding pages.
Please Note: We only have a service from Grenoble Airport to resort on the 6th December and we only have a service from resort to Grenoble Airport on the 16th & 17th April.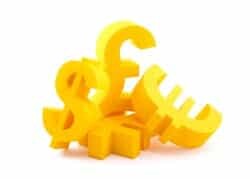 To find the price of your group quickly, use the Book Now button on the right. It will automatically calculate the price of your group, including all discounts.
Adults (over 12 yrs old) £44.80pp Return & £25.00pp Single
Children under 12 receive a 10% discount
Groups of 8 or more people receive 1 seat for free.
 There are no surcharges for travelling on Sundays or weekdays.
Bookings made the day before or day of your first transfer will be charged a Last Minute Booking Fee of £10 per booking
We do not charge anything extra for carrying skis
For a full list of our prices to all the ski resorts we cover, please visit our prices page
To see our policy on carrying children, please read the section below or visit our page dedicated to children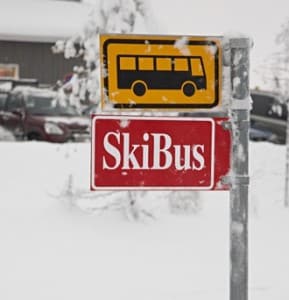 Our bus timetable works around the flight arrivals and departures so you never have to wait long. The easiest way to find the bus time that connects with your flight is to put your details into our booking form by clicking the Book Now button on the right. Once you have selected your dates and flights, our ski transfer bus times will appear. Generally speaking, the maximum time you will wait at the airport is 1 hour 30 minutes, but it is often much less.
We allow different amounts of time for the journey between Les Deux Alpes and Grenoble Airport, depending on the date you are travelling and the time of day. Generally speaking we allow 1 hour 45 minutes for the journey.
With 8 years of experience running this route, we know exactly when the traffic is expected to be bad and when it is going to be free flowing. With mountainous weather being as unpredictable as it is, we allow a generous amount of time to get you to the airport in time for your flight. We also know the cheeky short-cuts to bypass the busy roads on busy days. Ben's Bus has special permission to use the Grenoble bus lanes so sometimes we will make a detour to use these when we think it will save us time.
However, you do not need to worry about any of this. All you need to do is select your flight from the list and we'll do the rest! The times of our buses will appear and you will automatically be put on the right bus for you
You can see from the map below where our stops are in Les Deux Alpes. To see how how close our stops are to your accommodation visit the Les Deux Alpes Tourist Office Interactive Map. You may need to take one of the Les Deux Alpes Free Shuttle Buses to get to your accommodation. They all stop at the Ben's Bus stops and can take you to most areas in the resort. Scroll further down to find a description of our bus stops.
Point Info: As you head out of resort, just past the last roundabout with the Tourist Office on it, is a bus stop on your right. The GPS coordinates are 45.017776, 6.125350 and you can see it on google maps here
(For Accommodations: Hotel Club Le Panorama, Hotel Adre, Chalet Annapurna, Aiguille Lodge. Take the Free Shuttle Bus up to Les 2 Alpes 1800 for Club Med, Hotel Mercure, Hotel Jam Session & Hotel Aster)

Place 2 Alpes: At the large sheltered bus stop in the centre of town, in front of the main Tourist Office. The GPS coordinates are 45.010351, 6.124593 and you can see it on google maps here
(For Accommodations: Hotel La Brunerie, Hotel Sherpa, Hotel Les Alpiniste, Hotel Le Cret, Hotel Carlina, Hotel Le Meije, Hotel Les Lupins)
Telesiege du Diable: At the bus stop "Navette Gratuite #11" close to the Telesiege du Diable. The GPS coordinates are 45.004776, 6.123304 and you can see it on google maps here
(For Accommodations: UCPA, Le Surf de Neiges, Hotel Les Melezes, Hotel Cotes Brune. Take the Free Shuttle Bus up to the "Zone du Soleil" for Le Flocon d'Or, Le Prince des Ecrins & Le Soleil)
Here's our policy on carrying children:
Infants Under 2
Infants under 2 may sit on their parents laps as the journey usually only takes about 1hr 45 minutes. You therefore do not need to book or pay for a seat if they are to sit on your lap. However, we would ask you to email us their name so we have a full list of passengers. Please note that you would not be able to sit on any of the front seats.
If you would prefer your child to sit in a baby seat, we regrettably cannot provide these and so we will need you to bring your own. If your infant sits in a baby seat, you will need to book them on our bus as a Child and then email us so we can reserve an appropriate seat for you.
Children Aged 2 - 11
Children between 2 and 11 receive a 10% discount when booking. We unfortunately cannot provide booster seats so we would advise customers to bring their own.
Children 12 and over

Children 12 years and over must pay the full adult fare. We're still pretty cheap at £42.80pp Return so hopefully you'll still decide to bring them with you?
what if my flight is delayed?
Grenoble Airport is an efficient little airport. On week-days, when there are few flights arriving, it generally only takes about 20 minutes to get off the plane, collect your bags and get onto our bus. On week-ends it can take a bit longer.
We understand that flights can be delayed and we try to be as flexible as we can be with this. Our bus will wait for you as long as you are on our bus within 30 minutes of its scheduled departure time. After that, our bus may have to leave as it needs to be back in the resort to run another transfer out of Les Deux Alpes. However, in the rare instance we have to leave without you on-board, we will always try our hardest to get you on the next bus at no extra cost. We have many shuttles going back and forth each day and we have an excellent record of getting our customers to the resort. Our staff will always go the extra mile for our customers and it is extremely rare that things go wrong.
A full list of airlines and flights coming into Grenoble Airport can be seen here
We carefully select our partners who we think follow the same business ethos as Ben's Bus. We are therefore delighted to be able to offer customers who are going on our bus service to Les Deux Alpes a special 10% discount with the European Ski School in Les Deux Alpes Just show your e-Ticket in resort to receive the discount, or quote BensBus when you book online to receive your 10% discount.

Our Service
We provide a telephone number on your e-Ticket in case you need to contact us.
We always try to call our missing passengers to help them out.
We have bilingual managers to greet you at the the Airport and reps in resort to help you with your transfer.
We typically use larger vehicles which are more environmentally friendly.
We use experienced drivers who know the mountainous terrain.
We are a well established company who have been operating in the Alps for many years.
Please note that from time to time, our transfers from Grenoble Airport may require a stop at Bourg d'Oisans, where you may need to change over to another feeder coach. Our reps and / or drivers will help you with this and we will try and keep this inconvenience to a minimum.