Geneva Airport to Val Thorens transfers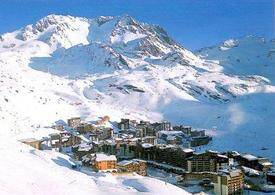 Ben's Bus operates a Geneva Airport to Val Thorens ski transfer service on Saturdays & Sundays throughout the 2015 / 2016 ski season. We have been running our shared ski buses from Geneva Airport to Val Thorens for 7 years and have become the Number 1 transport provider on this route.  We pride ourselves on offering the cheapest transfers on the market whilst still providing a high level of service. Our airport shuttle buses are regular and timely and we have many staff to ensure your journey goes smoothly. We hope the sections at the bottom of this page will answer all your questions.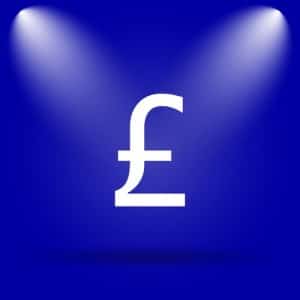 A Return ski transfer from Geneva Airport to Val Thorens with Ben's Bus costs just £76pp. However, if you are in a group of 8 or more, you could be paying as little as £66.50pp. A Single costs just £44.50pp. We do charge a £5 fee for travelling on a Sunday, but as a group you could save up to 25%. Click this link if you wish to Book Now or receive an Instant Quote for your group. We cannot find a cheaper way of getting from Geneva Airport to Val Thorens.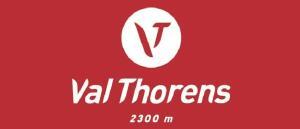 The transfer time from Geneva Airport (GVA) to Val Thorens is between 3 hours and 3 hours 30 mins, depending on the date, time of day, the weather and traffic conditions. The distance is a total of 155km. Our service stops at the main bus station in Val Thorens, the Gare Routiere, as well as the UCPA centre, just down the road from the main resort. You can select either of these when you book with us.
If you cannot find the information you are looking for in one of the sections below, we may have it on our page for Val Thorens, our Geneva Airport Ski Transfer Questions page or our Geneva Airport page. A useful source of information on the resort is the Val Thorens Tourist Office website.
We also have resort shuttle buses from Grenoble Airport to Val Thorens and Lyon Airport to Val Thorens
We run our shared ski transfers between Geneva Airport and Val Thorens on the following dates:
Saturdays:      Every Saturday from the 5th December 2015 until the 16th April 2016
Sundays:        Every Sunday from 20th December 2015 to the 3rd April 2016.
Other Days:    We do not operate this route on weekdays. Please contact the Tourist Office for alternative transport options.
Please Note The Following Exceptions:
– On the 5th & 20th December 2015 we only have buses from Geneva airport to Val Thorens

– On the 3rd & 16th April 2016 we only have buses from Val Thorens to Geneva airport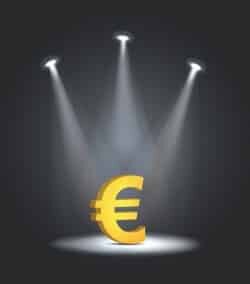 Our prices from Geneva Airport to Val Thorens range from between £66.50 and £76pp Return and between £39 and £44.50pp Single depending on your group size.
To see a full list of our prices and group discounts, please visit our prices page or simply put your details into our Instant Quote box by clicking on the Book Now button to the right. 
Please note there is a £5 surcharge for each Sunday you travel on and a £10 late booking fee when reservations are made the day before or day of your transfer.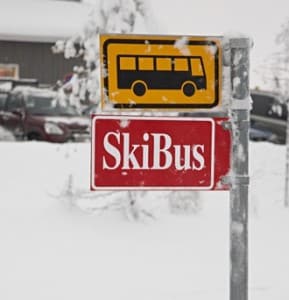 Our bus times work around the flight arrivals and departures so you never have to wait long. The easiest way to see the times of our shared ski transfers is to enter your details into our Instant Quote box and continue through the booking process. The nearest bus time to your flight will be displayed within 2 pages of you starting the booking process. Click on the Book Now button to the right to start the booking process.
The transfer time between Geneva Airport & Val Thorens is usually between 3hrs & 3hrs 30mins, covering a distance of 155km. The above times are approximations. We allow extra time on certain dates & certain times of the day when we know the traffic may be bad. With years of experience driving this route, we know how long to allow for the journey depending on the time and date of the transfer. Once you put your details into our online booking system, we will show you a list of the available bus times.
We have 2 stops in Val Thorens, both of which are detailed below. The majority of our customers will wish to use our Gare Routiere stop. If you are staying at the UCPA, then scroll further down to see details on this stop.
Val Thorens Gare Routiere Bus Stop
 We pick up and drop off at the main bus station, the 'Gare Routiere', in the centre of Val Thorens. Please ensure you are at the stop 10 minutes before departure time to allow us to pack your luggage onto the bus. On a Saturday there are lots of coaches lined up. Our bus will have a sign in the window & our reps will be on hand to assist you, but please be sure to get on the right bus - we have buses going to other Airports too! The GPS coordinates are 45.297747 6.579969 (45°17'51.9"N 6°34'47.9"E) and you can see it on google maps here.
Click the following link to see the Val Thorens Tourist Office Interactive map of the resort which will help you find your accommodation in Val Thorens. The following page shows details on the free Val Thorens In Resort Shuttle Buses which circulate the resort.

Val Thorens UCPA Bus Stop
Walk out of the main entrance of the UCPA and take the track to the left, leading onto the main road. Our bus will stop in the lay-by directly opposite, on the side of the road heading down the mountain. The GPS coordinates are 45.299627 6.569243 (45°17'58.7"N 6°34'09.3"E) and you can see it on google maps here.

The following is our Children's Policy from Geneva Airport. If your child is big enough to sit in a seat themselves whilst safely strapped into a 2 point lap seat belt, then they must purchase a ticket at the full price & travel like any other passenger. If your child is so small that they need a baby seat, then regretfully we are unable to arrange to transport them. This is due to the fact that we often use large coaches which are not suitable for safely securing a baby seat.
Our Service
We provide an emergency telephone number on your e-Ticket in case you need to contact us.
We have English speaking reps at the Airport and in resort to help you with your transfer.
We typically use larger coaches which are more environmentally friendly.
We use experienced drivers who know the mountainous terrain.
We are a well established company who have been operating in the Alps for many years.
Please note that from time to time, our transfers from Geneva Airport may require a stop at Moutiers, where you may need to change over to another feeder coach. Our reps and / or drivers will help you with this and we will try and keep this inconvenience to a minimum.
useful information about val thorens
We are still working on finishing this section. In the meantime you may wish to visit the Val Thorens Tourist Office website.