Sainte Foy Airport Ski Transfers
Ben's Bus operates Sainte Foy airport ski transfers from 3 different airports in France and Switzerland. Our network covers shared transfers from Geneva Airport to Sainte Foy, Grenoble Airport to St Foy and Lyon Airport to St Foy. Scroll down this page for more information about our service. Alternatively, click on your airport logo below so we can direct you to our webpage dedicated to your route.
SAINTE FOY AIRPORT SKI TRANSFERS DATES AND PRICES

Ben's Bus offers low cost Sainte Foy airport ski transfers on Saturdays and Sundays (and Fridays from Lyon Airport) throughout the 2016 / 2017 ski season. We also have some special weekday Christmas & New Year buses. Depending on which airport you are flying into, our service starts on the 3rd December 2016 and finishes on the 22nd April 2017. We have many airport shuttles going back and forth each day, so you don't have to wait long for our buses. Our prices start from only £66.25pp Return and we have some really good discounts for groups and children, making us the cheapest option available. Click this link to Book Now or receive an Instant Quote. All our discounts will be applied automatically. The proceeding pages will show the bus times that we have available.
IMPORTANT – PLEASE READ: Our bus will drop you and pick you up at the bus stop outside the Hotel Monal in St Foy Village. This is the town on the main road between Bourg St Maurice and Tignes / Val d'Isere. There is a purpose built ski resort, "St Foy Station" which is not on the main road and we do not stop there. If you are staying in St Foy Station, you would need to arrange onward transport, in advance, from our stop in St Foy Village to St Foy Station. The St Foy Tourist Office can help you with this. The map below will be shown on your e-Ticket along with the pick up time. The GPS Coordinates are 45.590383, 6.883517 (45°35'25.4″N 6°53'00.7″E) and you can see it on google maps here.

SAINTE FOY SKI RESORT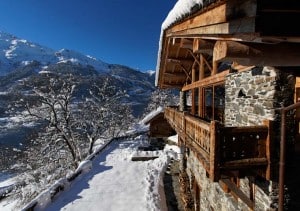 Sainte Foy-Tarentaise is an old Savoie-style village located on the road up to Val d'Isere and Tignes, about 12km from Bourg St Maurice. It remains relatively unspoilt and quiet but has enough restaurants and bars to keep you occupied, as well as a couple of spas. It is a mecca for off-pisters, but has little in the way of groomed slopes or lifts. However, the Espace Killy ski area is only a short drive away.
All our services from Geneva, Grenoble and Lyon Airports can drop you and pick you up at Sainte Foy village. Our buses coming down from Val d'Isere or Tignes will pick you up at the bus stop outside the Hotel Monal on the main road.
TRAVEL AND TOURIST INFORMATION FOR SAINTE FOY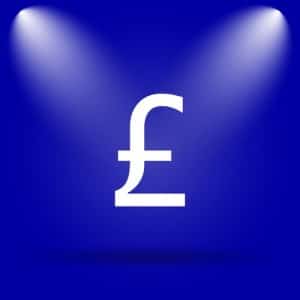 – Our Geneva Airport (GVA) page has information about the airport. Alternatively take a look at the official Geneva Airport website
– Our Grenoble Airport (GNB) page shows all the flights coming into Grenoble. Alternatively visit the Grenoble Airport website
– Our Lyon Airport (LYS) page shows all the airlines that you can fly with into Lyon. Alternatively visit the Lyon Airport website
We believe we offer the cheapest St Foy Airport Ski Transfers on the market. For more information about St Foy, visit the Sainte Foy Tourist Office website