Cheap family ski holidays in the French Alps do exist – you just need to know where to look! Consider a smaller ski resort like Chamrousse and you can enjoy the French Alps without breaking your budget or the bank.

Cheap Family Ski Holidays In France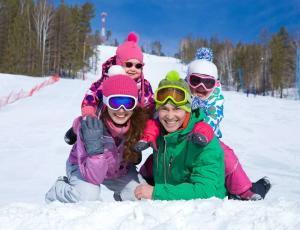 If you are a family looking for a cheap holiday in the snow, you don't have to head to a traditionally 'cheaper' country. There are loads of affordable skiing holidays available in the French Alps. Shorter flights & transfers and better facilities, food and snow are all great reasons to stay closer to home. Go in low season and grab yourself an absolute bargain!
For the 2016 /2017 ski season, we are showcasing Chamrousse, a gem of a ski resort only 1 hour 20 minutes from Grenoble Airport! Chamrousse is s family-friendly ski resort with great value self catering accommodation, reasonably priced ski passes, ski schools and kindergartens. The ski area is child-friendly but still varied and interesting enough to keep the adults entertained. The deals on offer include a family ski package for 4 people, .
Top Tips on How to Find a Cheap Family Ski Holiday
Here are our top tips when you are considering
Choose Your Dates Wisely! This is the biggest driver in terms of how much you will pay for your family break. Here are some dates to avoid..
Christmas and New Year weeks are always going to be expensive, so avoid that period if you can.
February half term in the UK. In 2017, most schools have their half term weeks between 3rd February 2017 to the
The French School Holidays. During these periods the prices rise steeply and the slopes are jam-packed. So avoid these dates
Where Should I Go? A lot of families make the mistake of heading to a well known resort. However, these are generally more expensive and families with small children will find themselves paying a small fortune for ski passes for a massive ski area, which they will. Chamrousse has
What To Choose?
Once you settled on when and where you are going, the weather. If you have really small ones, they may get miserable. you need to be sure the ski resort you've chosen is right for your family. The age of your kids and how well the resort caters for that age group will impact on your holiday a lot.  ol like and do theu speak English and transfer time. The transfer time from the airport to the ski resort can add more cost to your holiday and you have to . Some resorts have a transfer time of about 4 hours and during school holidays, with the traffic at its peak, some Family Tour Operators allow for up to 6 hours! Also, the lower ski resorts in France are naturally, geogragrahpicall closer Fly to Grenoble Airport in 1 hour 20 minutes from London and transfer up to Chamrousse in 1 hour 20 minutes!