Grenoble Airport to Chamrousse transfers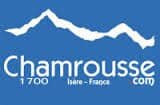 Ben's Bus operates its Grenoble Airport to Chamrousse Ski Transfers every Saturday during the winter 2016 / 2017 ski season up to the 1st April 2017. We have been operating our ski transfers from Grenoble Airport to Chamrousse for 6 years and now transport more people on this route than any other company. Our buses are reliable and timely and we have many staff to help your transfer from the airport or from the resort go as smoothly as possible. Click the Book Now button on the right to get an instant quote for your group and to see if we have a bus time to suit you.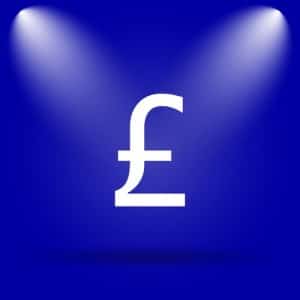 We pride ourselves on offering the cheapest rates on the market whilst still offering a fantastic level of service.  A Return ski transfer from Grenoble to Chamrousse with Ben's Bus will cost just £49.50pp Return or £29pp Single. With some great discounts for groups you could be paying as little as £43.30pp Return. We give children under 12 a 10% discount. We cannot find a cheaper way of getting from Grenoble Airport to Chamrousse. Click this link if you wish to Book Now or receive an Instant Quote for your group.
We have up 4 buses going up to Chamrousse on most Saturdays and 4 buses coming down each Saturday. The journey from Grenoble airport to Chamrousse is really quick – it usually only takes between 1 hour 15 minutes and 1 hour 30 mins, depending on the date, time of day, the weather and traffic conditions. Our buses take the A48 motorway (E713) to Grenoble, then the "Rocade Sud" (E712) which skirts around Grenoble and then our drivers take either the D5 or D524 depending on traffic, before climbing the D111 to Chamrousse. The distance is a total of 80 kilometres. Our service makes various stops in the resort, including the reception for the Domaine de l'Arselle.
Please select the option below to read more about our service. If you cannot find the information you are looking for below, we may have it on our Grenoble Airport Ski Transfer Questions page.
We run our shared transfers from Grenoble Airport to Chamrousse on the following dates
Saturdays: Every Saturday from the 17th December 2016 until the 1st April 2017
Sundays & Weekdays:  We do not operate this service on Sundays or weekdays. We would recommend taking the shuttle bus service from Grenoble Airport to Grenoble city centre. From Grenoble you can take a public bus with Transaltitude. Alternatively, you could book a private transfer from Grenoble Airport with Actibus. 
Please Note: We only have a service from resort to Grenoble Airport on the 1st April. We do not have a service from Grenoble Airport on this date.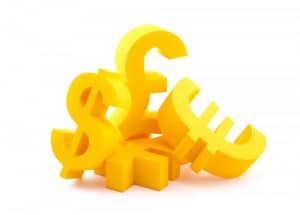 We pride ourselves on being the cheapest service you will be able to find. We charge per person and we do not charge extra for bringing skis or boards. Children must be under 12 years old at the time of travel to qualify for the child discount. Use the Book Now button on the right to get an Instant Quote for your group.
Grenoble Airport to Chamrousse Prices

 Adult Return: £49.50pp     Adult Single £29pp
 Child Return: £44.55pp      Child Single £26.10pp
Groups of 8 or more receive 1 seat for free
Bookings made the day before or day of your transfer will incur a £10 Late Booking Fee
Our bus timetable works around the flight arrival and departure times. The easiest way to find the bus time that connects with your flight is to put your details into our booking form by clicking the Book Now button on the right. Once you have selected your dates and flights, our ski transfer bus times will appear. 
The journey between Grenoble Airport and Chamrousse usually takes between 1 hour 15 minutes and 1 hour 30 minutes. We allow extra time on certain dates and certain time of the day when we know traffic may be bad.

We have many stops in Chamrousse and you can see them below. If you need to find where you accommodation is in relation to our stops, please take a look at the Chamrousse Tourist Office Resort Map, which shows all accommodation centres. For your return to Grenoble Airport, we do ask people to be at their stop 10 minutes before the departure time so we have time to load your bags onto the bus. The map below, as well as the departure time from each stop and a description of each stop, will be on your Ben's Bus e-Ticket which you will receive when you book with us. Please note that our stop at Chamrousse 1650 is by request only!! We may not be able to pick you up there depending on the time of the year and the time of day (due to traffic conditions).
Domaine de L'Arselle: Outside the Main Reception. The GPS coordinates are 45.103006, 5.880199 (45°06'10.8"N 5°52'48.7"E) and you can see it on google maps here. If you have booked your holiday with SnowTrex, this is the stop for you. However, the reception for SnowTrex is located further down the road at the Restaurant "Le Bachat" which we unfortunately cannot get to.
Ecrins des Neiges: Outside the main reception. You will see a Ben's Bus sign on the wall. The GPS coordinates are 45.105297, 5.875581 (45°06'19.1"N 5°52'32.1"E) and you can see it on google maps here.
Centre Commercial: There is a special bus lane outside the Centre Commercial in Chamrousse 1750. There is a bus stop on the lane where all buses stop and there is a Ben's Bus sign there. The GPS coordinates are 45.110033, 5.875313 (45°06'36.1"N 5°52'31.1"E) and you can see it on google maps here.
Here's our policy on carrying children:
Infants Under 2
Infants under 2 may sit on their parents laps as the journey is only usually 1 hour 15 minutes. You therefore do not need to book or pay for a seat for children under 2. However, we would ask you to email us with their name so we have a full list of passengers on our manifests. If you would prefer your child to sit in a baby seat, we can can provide you with a suitable seat, availability permitting. You may also bring your own child seat but you need to contact us in advance to ensure we allocate you one of the front 4 seats. If your infants sits in a baby seat, they will need to book a seat on our bus as a Child.
Children Aged 2 - 12
Children between 2 and 12 receive a 10% discount when booking. We regretfully cannot provide booster seats so we would advise customers to bring their own.
Children Over 12
Children over 12 must pay the full adult fare. We're still pretty cheap at £48.50pp Return so hopefully you'll still decide to bring them with you!(?)
what if our flight is delayed?
Grenoble Airport is an efficient little airport. It generally only takes about 30 minutes to get off the plane, collect your bags and get onto our bus.
We understand that flights can be delayed and we try to be as flexible as we can be with this. Our bus will wait for you as long as you are on our bus within 30 minutes of its scheduled departure time. After that, our bus may have to leave as it needs to be back in the resort to run another transfer out of Chamrousse. However, in the rare instance we have to leave without you on-board, we will always try our hardest to get you on the next bus at no extra cost. We have many shuttles going back and forth each day and we have an excellent record of getting our customers to the resort. Our staff will always go the extra mile for our customers and it is extremely rare that things go wrong.
A full list of airlines and flights coming into Grenoble Airport can be seen here
Our Service
We provide a telephone number on your e-Ticket in case you need to contact us.
We always try to call our missing passengers to help them out.
We have bilingual managers to greet you at the the Airport and reps in resort to help you with your transfer.
We typically use larger vehicles which are more environmentally friendly.
We use experienced drivers who know the mountainous terrain.
We are a well established company who have been operating in the Alps for many years.