Posted 7th August 2020
NEW, SECOND BUS STOP IN LOWER TIGNES VAL CLARET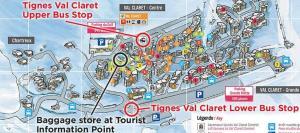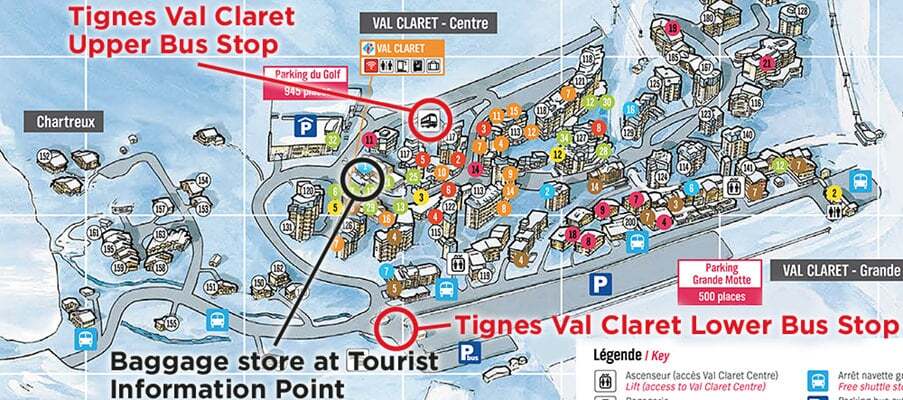 We've added a new bus stop in Tignes Val Claret. As well as our existing stop at the top of the resort, we've now added a second stop lower down, on the roundabout at the entrance to the town. Click the map to the left to see a larger version.
From our new stop, you can walk on a flat road to the accommodations in the lower part of the resort – so no walking up and down hills!
You can select either of these stops when you book with us. If you're not sure which stop is best for you, ask your accommodation providers or consult the Tignes Tourist Office Map. You can also select your stop after you have booked with us by logging into your account.
–          –          –          –          –            –          –          –          –          –            –          –          –          –          –            –          –          –