French Customs Brexit Preparations May Cause Delays to our Airport Transfers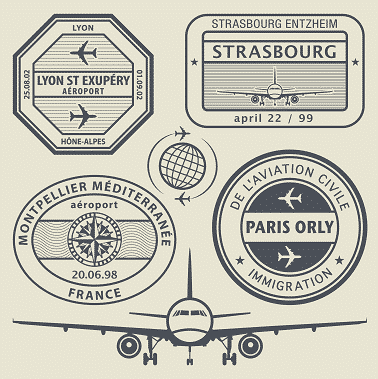 Unfortunately it seems the French Customs officials are set to continue their action this Saturday 16th March at Grenoble Airport and Lyon Airport. They will effectively be working as if the UK has already exited the EU without a deal. This may result in additional security, passport and customs checks at these airports, meaning you may encounter larger than expected queues at Passport Control and Customs.
If you are delayed, please DO NOT call the number on your Ben's Bus eTicket as our staff at the airport will monitor the situation. They'll be trying to find a solution for late-arriving customers so calling them will only distract them from this important task. Instead, please find our rep as soon as you have your bags and you come out of Arrivals.
If you are fortunate enough to be with our staff in time for our bus, please do be patient if our transfer cannot leave at its scheduled departure time. We may have to wait for other customers if we don't have enough room for all of them on later buses.
TOP TIP! Both Grenoble and Lyon Airports generally allow customers to disembark at the front and back of the aircraft, so if you haven't already, try to reserve a seat close to these exits so you can be one of the first to get out of the plane. You'll therefore be towards the front of the queue for Passport Control. The exception to this is non Low-Cost Airlines, or flag carrying airlines (such as BA and Aer Lingus) flying into Lyon Airport. They generally only allow people to disembark from the front doors.
We thank you in advance for your patience and understanding. We will, as always, try to do our best for all our customers. Fingers crossed the queues won't be too big for you!
Posted 15th March 2019