Over 30cm of snow has fallen over the last 2 days in some resorts, with another 70cm on its way!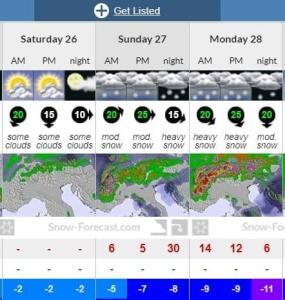 Alpe d'Huez, Les Deux Alpes and Chamrousse have seen a handsome snowfall over the last few days. The resorts in the Tarentaise valley, such as Val Thorens, Tignes, Val d'Isere, La Plagne and Les Arcs have also seen a top of of snow. Thankfully the Snow Gods have been smiling on us this year and there's blue skies today and tomorrow, transfer day, so our buses should run without disruption. So for those of you out in the resorts today, enjoy these amazing conditions!
For those of you heading out soon or thinking about coming out, there's a huge dump on its way this week. Alpe d'Huez is predicted to get up to 70cm over the next few days. The Tarentaise resorts are predicted slightly less but still, another 40cm is not bad! With cold temperatures settling in for the next week, the snow should stay fresh for all you powder monkeys.
Just in case you don't believe us, here's a shot of Chamrousse this morning, showing the recent snowfall on the trees. If you want to check the snow report for your resort, try https://www.skiclub.co.uk/snow-and-weather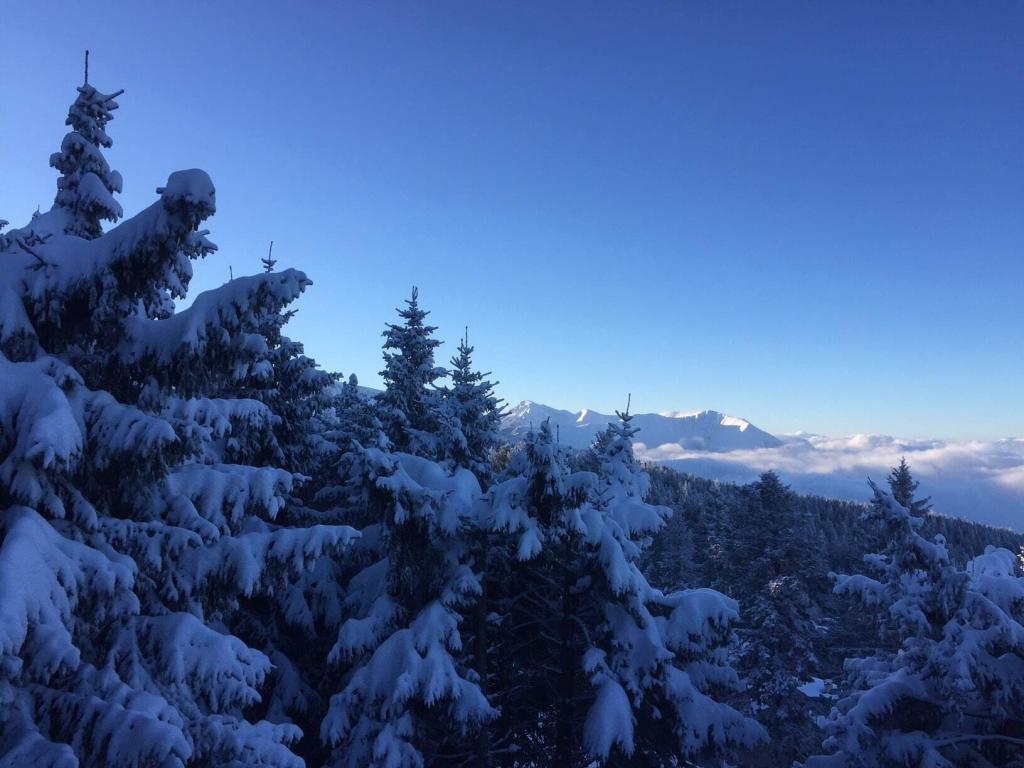 Posted 25th January 2019
–          –          –          –          –            –          –          –          –          –            –          –          –          –          –            –