POTENTIAL DISRUPTION TO AIRPORT TRANSFERS DUE TO GILET JAUNE PROTESTS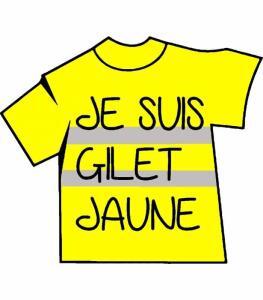 Despite the assurances to the French Populace on Monday evening by Monsieur Macron, there is still a strong possibility that the Gilet Jaune protesters will be out in force on Saturday 15th December 2018, as they have been for the previous 4 Saturdays.
We have done our best to prepare for this and will do our best on Saturday to limit the disruption to the start of your holiday, but we are afraid we may still be affected by this. The Gilet Jaune may be out on the roads, at roundabouts and peages, blocking traffic and causing delays. This may affect not only your transfer up to your resort, but our bus may be held up getting to the airport. So if our bus is not at the airport ready for your departure, the chances are very high that this was because it was held up in a protest. As per our Conditions of Sale, we cannot be held responsible for delays on this nature, since they are out of our control.
We would kindly ask our customers for their patience and understanding if there is a disruption to your Ben's Bus ski transfer. We would also recommend that you bring a bottle of water with you for you transfer.
On the plus side, the weather is look good for tomorrow and there is more snow forecast for the middle of the week. So once in resort, you should have a great holiday.
Thank you.
Posted 14th December 2018
–          –          –          –          –            –          –          –          –          –            –          –          –          –          –            –