Posted 27th July 2018
TELEGRAPH SKI AND SNOWBOARD SHOW TICKETS NOW ON SALE!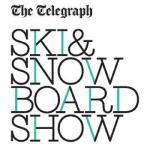 If your pining for some cooler temperatures, there's no better place to chill out pre-season than at The Telegraph Ski and Snowboard Show in Battersea Park, London. We're delighted to confirm that tickets are now on sale! Check out the facebook post below for more details.
The show runs from the 25th – 28th October 2018, timed perfectly for the half term. It's a great way to get your kids excited about getting back on the snow. Or go with friends and indulge in some Comedy, Dog Sledding or just lots of Apres!
The event has evolved beyond recognition in recent years and has fast become not just a place to check out the latest trends, fashions and kit, but to relax, drink a few gluhweins and watch some world class athletes perform on 'Mount Battersea'. After the amazing Winter Olympics for Team GB, it's bound to be a great event.
If you're thinking about travelling with us next year and are waiting to book your ski transfers with us, fear not. Our Geneva Airport Ski Transfers will be on sale in the first week of August, followed by our Lyon Airport Ski Transfers in the second week of August followed shortly afterwards by our Grenoble Airport Ski Transfers. If you want to see which resorts we run to,  offer on our Shared Airport Ski Transfers page.
–          –          –          –          –            –          –          –          –          –            –          –          –          –          –            –