Posted 28th May 2018
BEN'S BUS GETS A TRIP ADVISOR CERTIFICATE OF EXCELLENCE FOR 2018!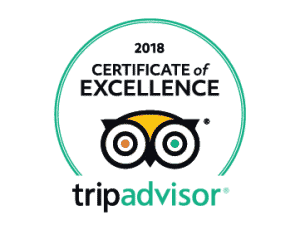 We're so pleased to announce that Trip Advisor has just given our Grenoble Airport routes a Certificate of Excellence for 2018! After such a challenging season, with heavy snow falling on nearly all transfer dates, we particularly proud of this acheivement and grateful to all our customers who took the time to review us online and give us such a good rating. We're also really thankful to our hard-working team, who spent most of the season contacting customers and re-arranging bus times to allow for the extra-ordinary weather conditions.
To see how we got our 4.5 / 5 star rating, visit our Grenoble Airport Ben's Bus Trip Advisor page and read the reviews. If you have travelled with us and you wish to leave a review, you can do so by clicking the link above.
We're also quite proud of our "Great!" Rating on TrustPilot. To see what's been said about us on this forum, visit the Ben's Bus TrustPilot page.
Once again, a massive thank you for our lovely customers who rated us online. It is so lovely to see our hard work thanked on a public platform. If you're thinking about travelling with us next year, you can see which resorts we offer on our Shared Airport Ski Transfers page.
–          –          –          –          –            –          –          –          –          –            –          –          –          –          –            –