Posted 31st March 2018
HAPPY EASTER FROM ALL AT BEN'S BUS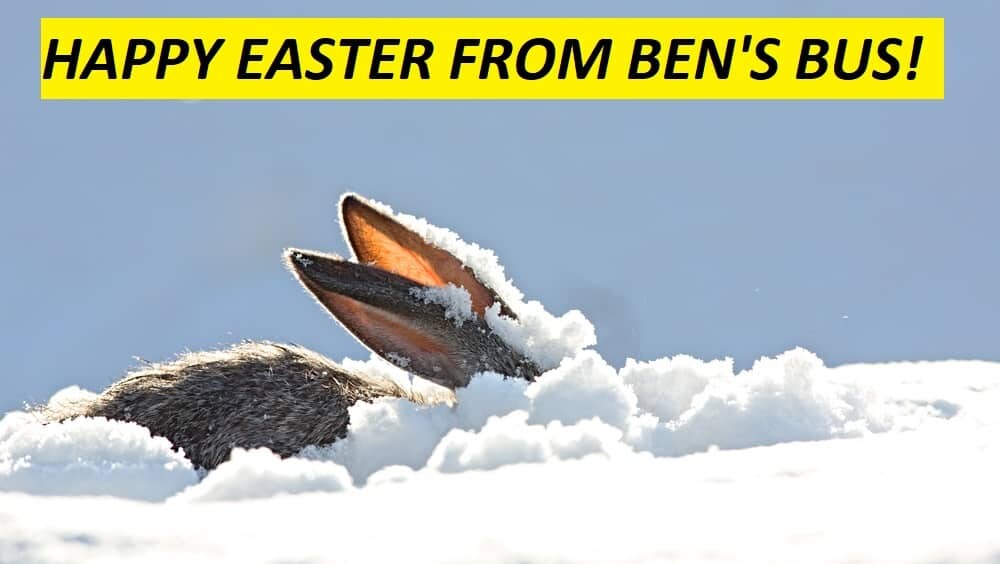 We'd like to wish all our customers a Happy Easter 2018, especially of you who are lucky enough to be travelling with us this week-end to the Alps for a snowy Easter. The conditions are amazing so you'll be in for a fantastic week we hope.
If you're thinking about grabbing a last minute ski break out in France, then there has never been a better time for it. The snow cover in nearly all resorts is the best it has been for years and there is more snow on the way! We still have space on some of our buses and we've summarised our end of season schedules below.
GENEVA AIRPORT: We're running transfers every Saturday to most of our ski resorts up to the 28th April. On the 28th April we will only have buses from the resorts back to Geneva Airport. We also have buses every Sunday up to the 8th April.
GRENOBLE AIRPORT: To see what we have available to your resort, visit our Grenoble Airport Ski Transfers page and then select the resort you are interested in to see what dates we have available. Alternatively, use the online booking form below and the dates we operate on will be loaded up once you select your route.
LYON AIRPORT: Our last bus is on the 7th April and we only have buses from the resorts to the airport on this date, so try to book a flight to Grenoble or Geneva Airports instead as the transport options from Lyon, without Ben's bus, are pretty limited.
–     –     –     –     –     –     –     –     –     –     –     –     –     –     –     –     –     –     –     –     –     –     –     –     –     –     –     –     –     –     –     –