Posted 15th March 2017
LET'S HELP MAKE A DIFFERENCE
As we're sure many of you know, East Africa is now suffering a humanitarian crisis. Millions of people are now living without clean water, food and medicine and are facing the prospect of starvation.
Ben's Bus is proud to be part of the generous heritage of the UK – and you can be too. The UK government has pledged to match any donations from the public up to the tune of £5 million, so let's all help to reach that target by donating to the DEC East Africa Crisis Appeal.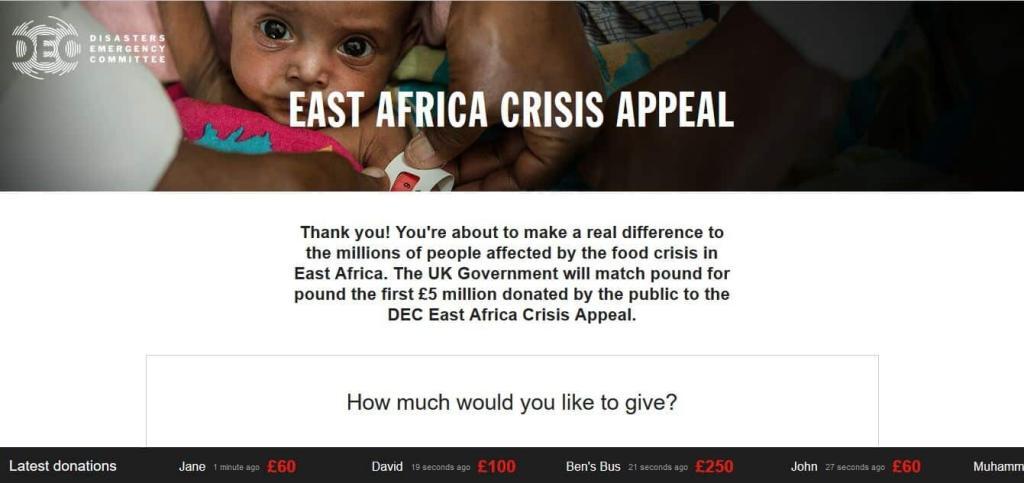 Ben's Bus tries to align its charitable actions with its values. We believe that by travelling with us on larger shared vehicles, you're helping to reduce the overall carbon footprint of skiers. Ben's Bus makes regular contributions to SolarAid, amongst other charities, which further helps reduce CO2 emissions. To compliment our charitable ethos, we've just donated £250 to the East Africa Crisis Appeal in the hope it will make a difference.
–          –          –          –          –            –          –          –          –          –            –          –          –          –          –            –          –          –