St Martin de Belleville Airport Ski Transfers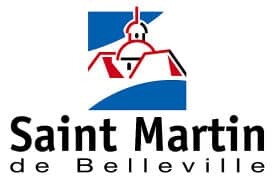 Ben's Bus operates St Martin de Belleville airport ski transfers from 3 different airports in France and Switzerland. Our network covers shared transfers from Geneva Airport to St Martin, Grenoble Airport to St Martin and Lyon Airport to St Martin. Scroll down this page for more information about our service. Alternatively, click on your airport logo below so we can direct you to our webpage dedicated to your route.
DATES & PRICES OF OUR ST MARTIN DE BELLEVILLE AIRPORT TRANSFERS
Ben's Bus offers low cost St Martin de Belleville airport ski transfers on Saturdays and Sundays (and Fridays from Lyon Airport) throughout the 2016 / 2017 ski season. We also have some special weekday Christmas & New Year buses. Depending on which airport you are flying into, our service starts on the 3rd December 2016 and finishes on the 22nd April 2017. We have many airport shuttles going back and forth each day, so you don't have to wait long for our buses. Our prices start from only £69.50pp Return and we have some really good discounts for groups and children. Click this link to Book Now or receive an Instant Quote. All our discounts will be applied automatically. The proceeding pages will show the bus times that we have available.
WHICH AIRPORT IS THE BEST OPTION FOR ST MARTIN DE BELLEVILLE TRANSFERS?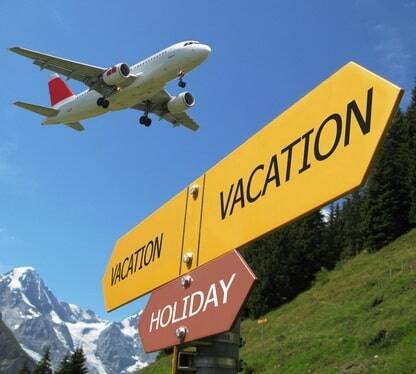 Saint Martin de Belleville is towards the bottom of the Belleville valley road, the D117. This road starts down at Moutiers and ends in Val Thorens. The transfer time is therefore pretty good, compared to some of the other French ski resorts. Of course it depends on the traffic and weather conditions. Another factor is whether you are going during the school holidays, when the roads leading up to St Martin can be very busy. We allow extra time for the journey when we know traffic may be bad. Chambery is the closest airport but with limited flights, most people choose Geneva, Lyon or Grenoble Airports. There are many regular flights to more destinations from these airports. For transfers from Moutiers train station, we'd recommend the local St Martin public buses or a taxi.
– Geneva airport (GVA) is 138 km (86 miles) from St Martin & the transfer time is between 2 hours 30 minutes – 3 hours.
Our Geneva Airport page has information about the airport itself. Alternatively take a look at the official Geneva Airport website
– Lyon airport (LYS) is 182 km (113 miles) from St Martin & the transfer time is between 2 hours 40 minutes – 3 hrs 10 mins.
Our Lyon Airport page shows all the airlines that you can fly with into Lyon. Alternatively visit the Lyon Airport website
– Grenoble airport (GNB) is 169 km (105 miles) from St Martin & the transfer time is between 2 hours 35 minutes – 3 hours.
Our Grenoble Airport page shows all flights into Grenoble. Alternatively visit the Grenoble Airport website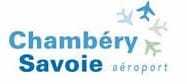 – Chambery airport (CMF) is 103 km from St Martinde Belleville. The transfer time is about 2 – 3 hours.

WHERE IS THE BUS STOP IN ST MARTIN DE BELLEVILLE?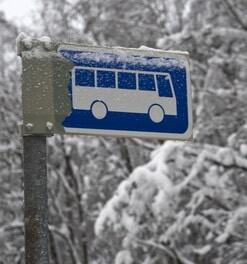 All our services from all our airports will drop you and pick you up from the bus stop outside the L'Eterlou bar, in the centre of town by the church. From here you can use the free resort shuttle "navettes" to get to your accommodation. The GPS coordinates are 45°22'46.8″N 6°30'17.0″E and you can see it on google maps here, or check out the St Martin de Belleville Tourist Office Interactive Map.
ST MARTIN DE BELEVILLE SKI RESORT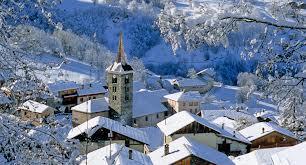 St Martin de Belleville is a charming, traditional, quiet resort in the lower areas of the 3 Valleys. It has retained a lot of its authentic savoyarde character, with its alpine chalets, converted stables and baroque church. Despite being quite low at 1450m, it is connected to the higher reaches of the 3 valleys by a fast 8 seater gondola. It's a perfect resort for families looking for a quiet, mountain ski holiday. As part of the 3 Valleys ski area, you can access over 600km of marked runs, serviced by 200 ski lifts. As well as 49 black runs, 175 reds, 207 blues and 66 greens, if you are in possession of a 3 valley ski pass, you can ski the 2 glaciers, meaning your ski holiday is snow-sure.
ST MARTIN DE BELLEVILLE  TRANSPORT, TOURISM AND WEATHER INFORMATION
– We believe we are the cheapest way of getting to St Martin de Belleville from Grenoble, Geneva and Lyon Airports.
– For Tourist Information about St Martin de Belleville, please visit the St Martin de Belleville Tourist Office
– The Ski Nets site, Valthonet, is also a good guide to the resort and offers advice on transport options.
– For a decent weather forecast, the SnowForecast Website is well trusted by skiers
– For up to date traffic reports on the roads around St Martin, check out the French government website Bison Fute
ACCOMMODATION IN ST MARTIN DE BELLEVILLE

Snow Trippin Catered Chalets are an independent, owner run company offering luxury catered chalet ski holidays in St Martin de Belleville. Chalet Broski sleeps 14 guests comfortably with enough room for 2 more if needed. There are 6 spacious bedrooms, some with en-suites and all with a beautiful mix of contemporary and traditional furnishings. Snow Trippin offers it's guests a sauna, spa bath, outdoor hot-tub and in-chalet massage service.