Snow on Transfer Day 14th January
Posted 13th January 2017
SNOWFALL DOES NOT AFFECT YOUR BUS TRANSFER TIME

This is a message for all our customers heading back to the airport on our ski transfers tomorrow, Saturday 14th January.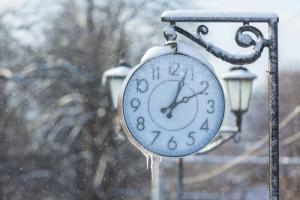 The snow is set to continue to fall heavily overnight. However, the forecast is for it to calm down in the early hours of Saturday morning.
We have already built in a level of contingency in our bus times to deal with this kind of weather and the traffic is not expected to be particularly heavy tomorrow. For this reason, all our buses are still scheduled to leave at the time as stated on your eTickets. We have prepared our drivers and reps for the conditions. Walking with bags through snow takes longer than you think and we will not be able to wait for any late-comers. We are therefore advising customers to give themselves plenty of time in order to get to our bus stop 15 minutes before the departure time, as stated on your eTicket.
If you are reading this whilst on the piste – you lucky thing – enjoy all this lovely snow.
–          –          –          –          –            –          –          –          –          –            –          –          –          –          –            –          –          –